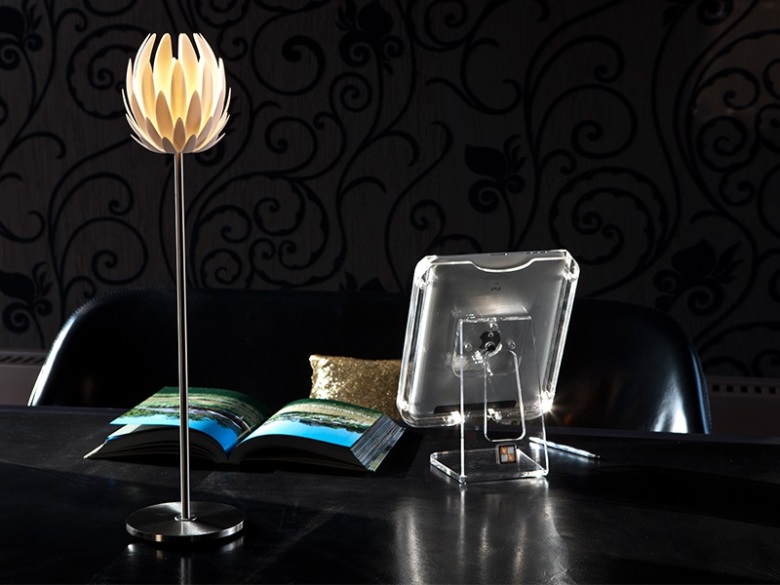 Description
The Lily.MGX takes its inspiration from the elegant flower of the same name. Over the years, lilies have symbolized life and love, have inspired poets and artists, and can now add to the beauty of any home with this award-winning lamp. 3D printed and designed by the renowned Janne Kyttanen, the Lily.MGX received a Red Dot Design Award (2005), has been displayed in museums throughout the world, and forms part of the permanent collection at the Museum of Arts and Design in New York. Whether you place it on your bedside, a desk, or next to your favorite chair, this is a lamp that always looks amazing.
This high table lamp is available with a CE plug and uses a bulb with the following specifications: halogen 210-230V G9 Eco 28W.
.MGX by Materialise
We live in a society buzzing with technology, spending our days in a whirlwind of images, products, and information. Inspired by this energy, .MGX challenged some of the top designers in the world to use revolutionary 3D printing technologies to create some special, revolutionary products. The .MGX by Materialise shop is the result of this challenge: a beautiful selection of lamps and accessories that do much more than just light up a room or furnish a house. These are products that engage both the imagination and the senses. They create the mood and bring magic to any setting.