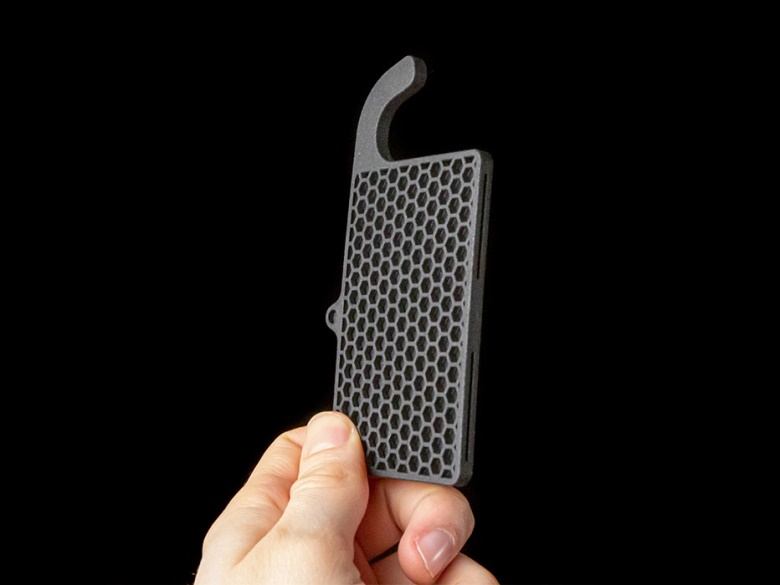 Description
Hooked Badge Holders provide a contact-free way for you to navigate your work environment, while providing a safe spot for you to store your office key card. With a hooked end, these allow you to open closets or operate elevators without physical contact.
These Hooked Badge Holders are part of Materialise's response to the COVID-19 pandemic. Learn more here: Initiatives to help against the spread
Comes as a set of ten badge holders.
Ships within 3 working days. The estimated shipment date shown at the checkout may not always reflect this lead time.
For larger volumes and special requests, please contact us.
Materialise NV
Materialise incorporates three decades of 3D printing experience into a range of software solutions and 3D printing services, which together form the backbone of the 3D printing industry. Materialise's open and flexible solutions have enabled players in a wide variety of industries, including healthcare, automotive, aerospace, art and design, and consumer goods, to build innovative 3D printing applications that aim to make the world a better and healthier place. Headquartered in Belgium, with branches worldwide, Materialise combines the largest group of software developers in the industry with one of the most complete 3D printing facilities in the world.