by Britta Kers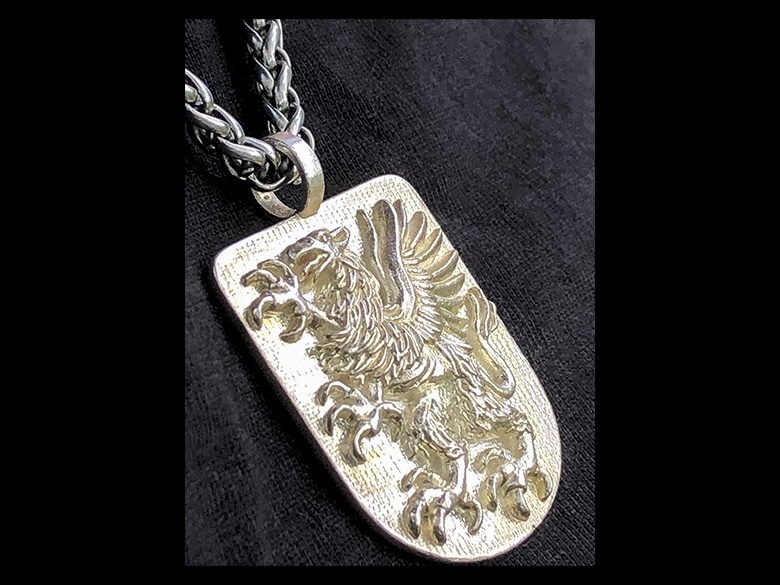 Photo of Griffin in in Silver gloss.

Description
A superhero of mythological creatures!

The mythical creature griffin, griffon, or gryphon is a powerful, beautiful, majestic creature with the body, tail, and back legs of a lion, the head and wings of an eagle. In medieval heraldry the griffin became a Christian symbol of divine power strength and bravery. The griffins amalgamation of lion traditionally considered the king of the beasts and eagle the king of the birds, gains in courage and boldness, which is why it became a frequent image on medieval coats of arms and family crests.
Chain is not included.
Britta Kers
Welcome! Hi I'm Britta I'm a 3d jewelry artists, I live in a red-painted cottage by the sparkling lake Siljan surrounded by blue mountains and deep dark forests, in the province of Dalarna, Sweden. I have a background in traditional art, silver and graphic design.