by Ontogenie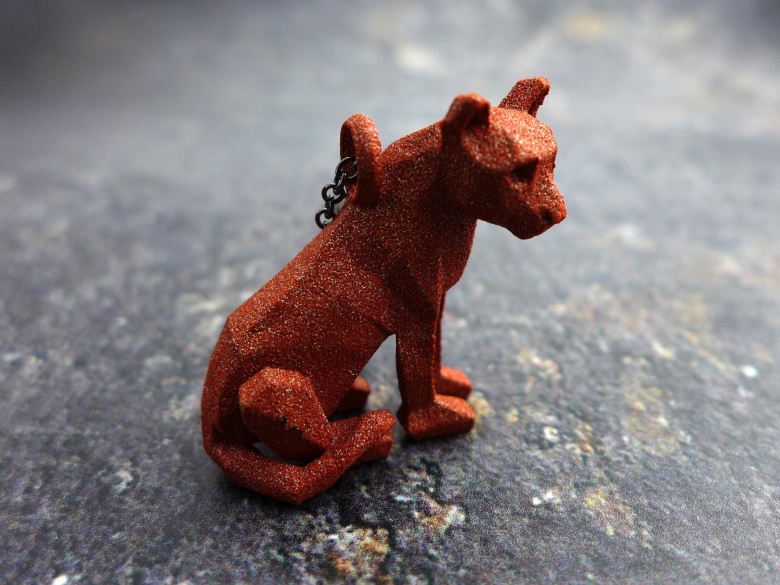 Geometric Cougar Pendant

Description
Variously referred to as cougars, pumas or mountain lions, this geometric, polygonal-style pendant is inspired by the feline wildlife of my former home in the Pacific Northwest of the United States. Measuring 4 cm (1.6 inches) tall, this pendant is a robust declaration of your love for nature. The pendant shown in the photos was printed in Rusty Orange dyed Alumide and Natural Grey Alumide but it is available in many colors and materials.
Pendant will not ship from i.Materialise with the chain shown in the photos. You will need to purchase a chain and attach it yourself. Chain shown is 76 cm/ 30 inches long made of gunmetal steel.
Ontogenie
Ontogenie designs by Kimberly Falk, inspired by nature and naturalists, strive to make the microscopic beauty of nature visible and wearable.