by Britta Kers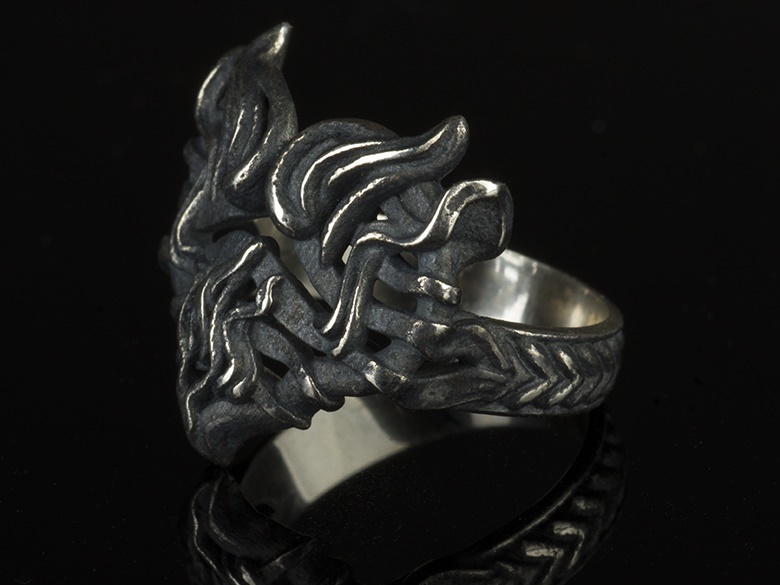 Photo of Heart on Fire ring in antique blackened Silver a dark romantic gothic rock heavy metal heart.

Description
Love is the burning flame!

"One must never let the fire go out in one's soul, but keep it burning." Vincent van Gogh

US size 7 Inside diameter 17,35mm / 0.683 in
Britta Kers
Welcome! Hi I'm Britta I'm a 3d jewelry artists, I live in a red-painted cottage by the sparkling lake Siljan surrounded by blue mountains and deep dark forests, in the province of Dalarna, Sweden. I have a background in traditional art, silver and graphic design.