by Britta Kers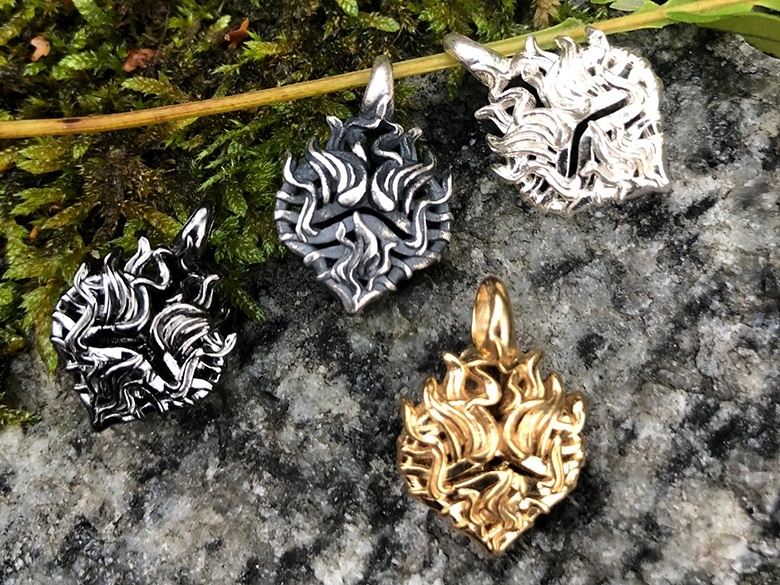 Description
Love is the burning flame!

Romantic heart, a flame of love and passion jewelry. Perfect custom made romantic gift.
Britta Kers
Welcome! Hi I'm Britta I'm a 3d jewelry artists, I live in a red-painted cottage by the sparkling lake Siljan surrounded by blue mountains and deep dark forests, in the province of Dalarna, Sweden. I have a background in traditional art, silver and graphic design.