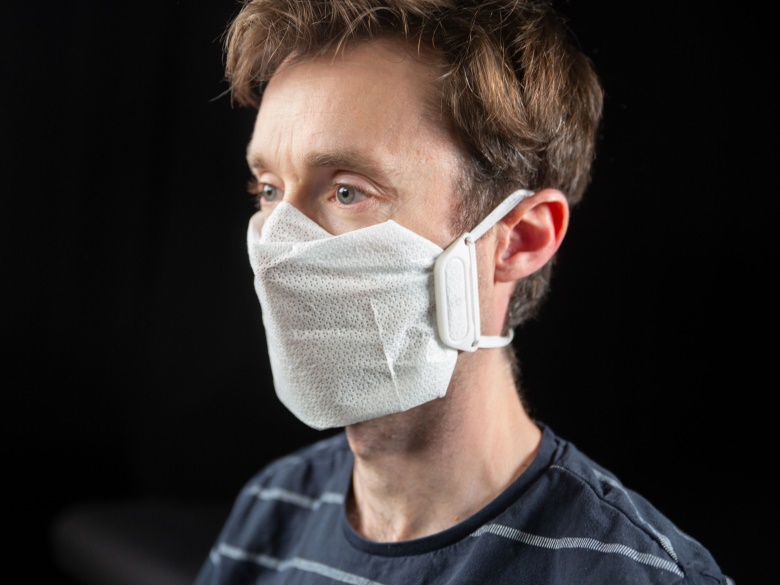 Description
These 3D printed clips allow you to turn just about any type of fabric into a face mask for non-medical use. The clips are reusable, so that the fabric can be changed easily and regularly.
Our partner EDAG Group designed a solution for the mask holder that was deliberately kept simple, functional and sustainable. The EDAG Group has compiled a list of suitable fabrics which should be found in every household, the corresponding 3D printing data for the mask holder as well as building instructions are also available on their website.
This product comes as a set of three complete face masks, including the clips, filter fabric and elastic strap. Assembly instructions can be found here.
These Face Mask Clips are part of Materialise's response to the COVID-19 pandemic. Learn more here: Preventative devices
Ships within 3 working days. The estimated shipment date shown at the checkout may not always reflect this lead time.
For larger volumes and special requests, please contact us.
Materialise NV
Materialise incorporates three decades of 3D printing experience into a range of software solutions and 3D printing services, which together form the backbone of the 3D printing industry. Materialise's open and flexible solutions have enabled players in a wide variety of industries, including healthcare, automotive, aerospace, art and design, and consumer goods, to build innovative 3D printing applications that aim to make the world a better and healthier place. Headquartered in Belgium, with branches worldwide, Materialise combines the largest group of software developers in the industry with one of the most complete 3D printing facilities in the world.