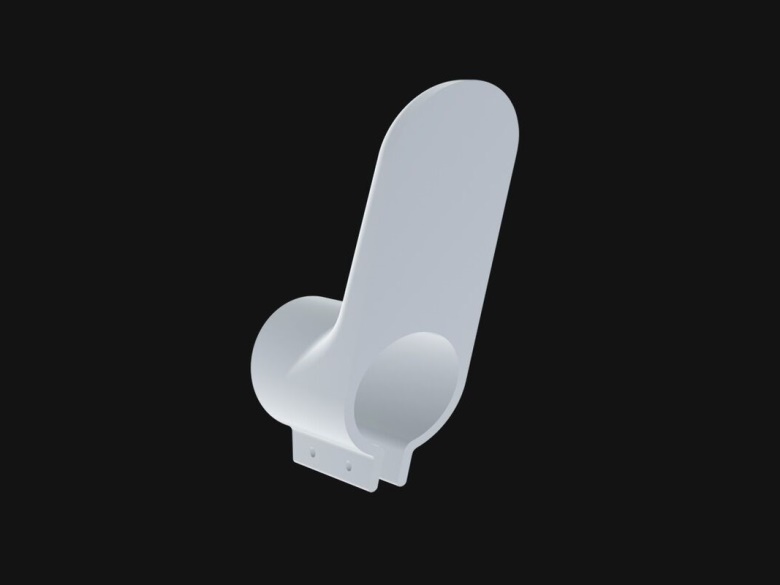 Description
The Hands-Free Door Opener is designed with easy installation in mind. This easy-to-use opener doesn't require drilling holes or replacing your door handles. Setting it up is simple: all you have to do is fasten two 3D-printed pieces together with two screws over your door handle.
This model fits circular handles with a diameter between 47 mm and 50 mm. More designs are available in the online store.
The product includes one opener for one side of a door. Comes with two mount screws.
Ships within 3 working days. The estimated shipment date shown at the checkout may not always reflect this lead time.
Learn more about the Hands-Free 3D-Printed Door Opener here: Hands-Free 3D-Printed Door Opener to Help Against the Spread of Coronavirus
Materialise NV
Materialise incorporates three decades of 3D printing experience into a range of software solutions and 3D printing services, which together form the backbone of the 3D printing industry. Materialise's open and flexible solutions have enabled players in a wide variety of industries, including healthcare, automotive, aerospace, art and design, and consumer goods, to build innovative 3D printing applications that aim to make the world a better and healthier place. Headquartered in Belgium, with branches worldwide, Materialise combines the largest group of software developers in the industry with one of the most complete 3D printing facilities in the world.