by Britta Kers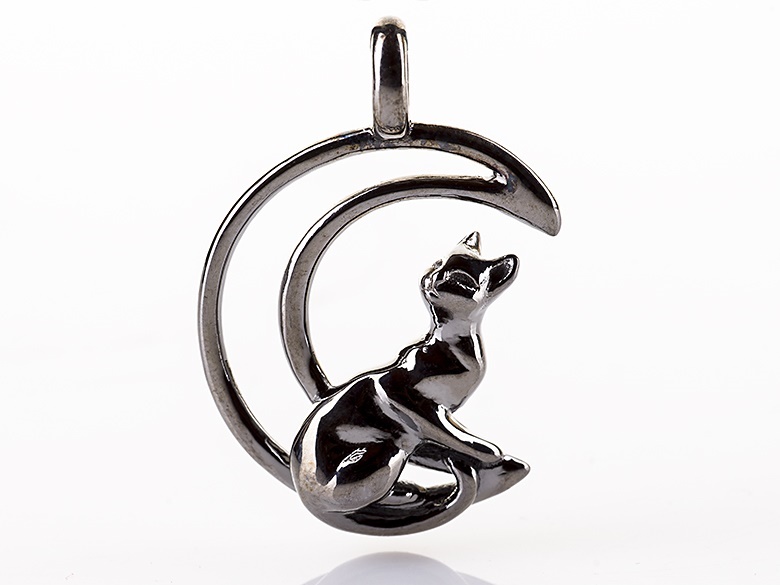 Photo of Black Moon Cat in Brass, black color plated.

Description
A gothic cat pendant with a lot of a feminine cattitude! And as everyone knows, black cats bring happiness and good luck.
Britta Kers
I believe in magic! I believe that passion and love creates the greatest magic. The imaginative expression of art created with passion becomes magical. ❤️ There are a variety of high quality metal choices for your new jewelry, which is the precious metal of your choice?