by Britta Kers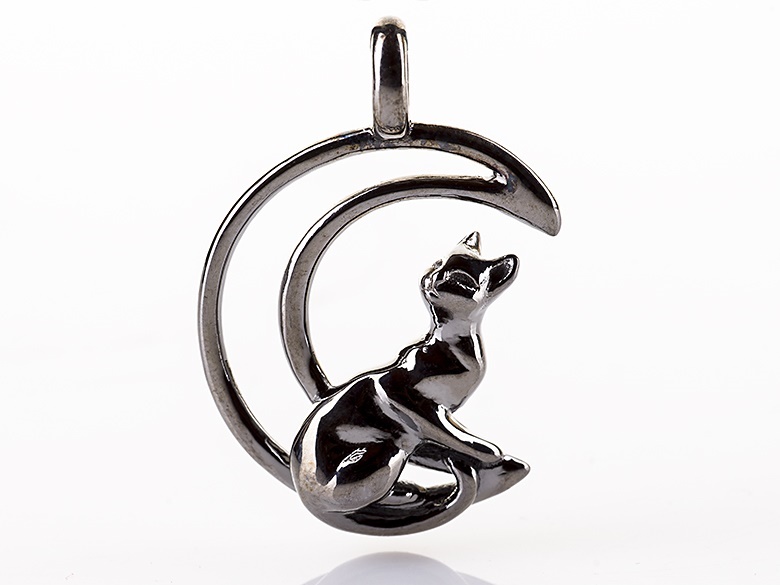 Photo of Black Moon Cat in Brass, black color plated.

Description
A gothic cat pendant with a lot of a feminine cattitude! And as everyone knows, black cats bring happiness and good luck.
Britta Kers
Welcome! Hi I'm Britta I'm a 3d jewelry artists, I live in a red-painted cottage by the sparkling lake Siljan surrounded by blue mountains and deep dark forests, in the province of Dalarna, Sweden. I have a background in traditional art, silver and graphic design.