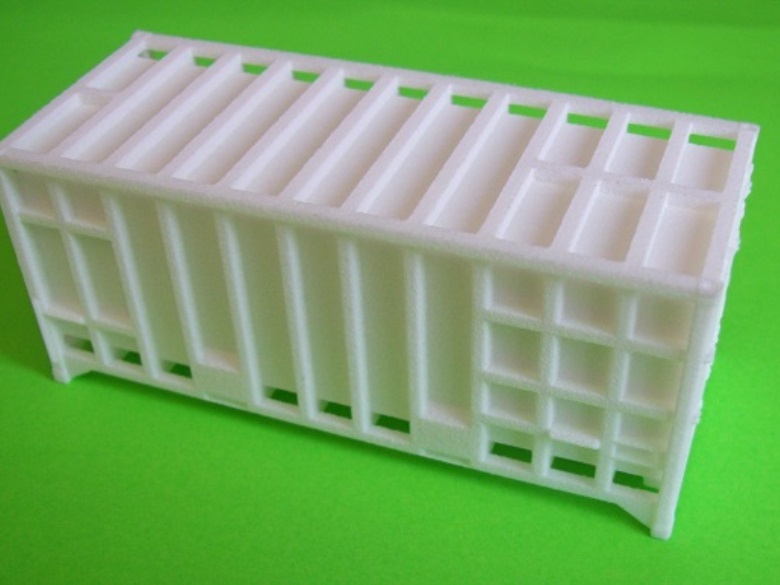 Description
A 'OO Gauge' representation of the 20ft Domestic waste containers used to transport rubbish out of cities to areas where it can be dealt with, they are usually carried on KFA container flats similar to those made by Hornby. This kit contains one ready assembled container body. Transfers and paint need sourcing separately finish the kit.
For more information on these kits please visit www.wildboarmodels.co.uk
These containers normally have the door ends facing inward.
Wild Boar Models
A selection of wagon kits for modellers of Britain's railways. Any questions or want more information on products, contact me here at http://www.rmweb.co.uk/community/index.php?/topic/50852-printed-warwell-wagons/