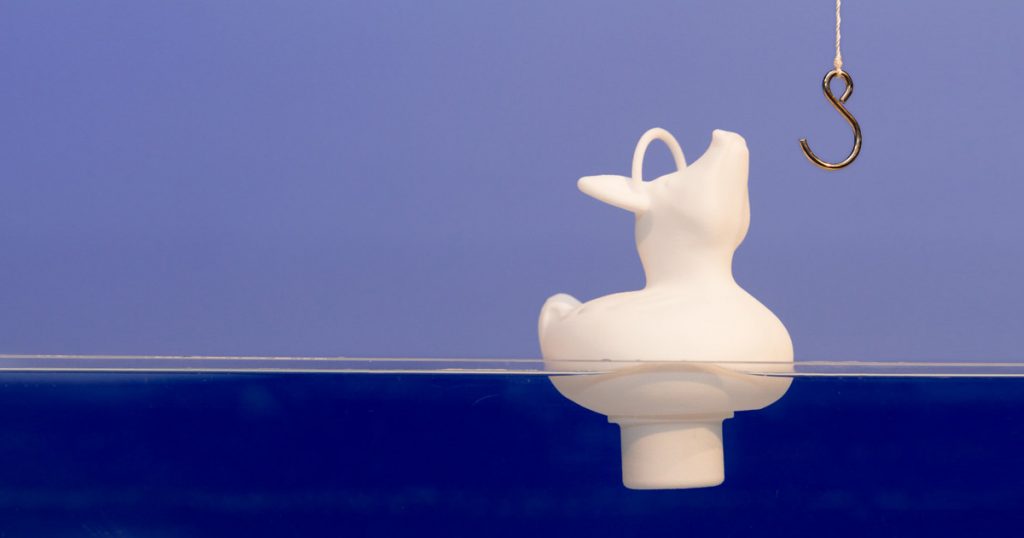 New Finish Available! Polyamide (SLS) Is Now Waterproof
Today we are glad to announce the launch of a new Polyamide (SLS) finish: waterproof.
Yes, you've heard it right, Waterproof Polyamide! In addition to our wide selection of colors and finishes for this material, you can now also order your 3D-printed objects with a watertight finish.
Waterproof Polyamide (SLS) technology
To obtain the waterproof finish, the model is 3D printed using the same procedure as standard Polyamide prints. Once the Polyamide piece is done, we process the surface of the material with an aqueous solution to fill small pores and close the outer surface to make it water-repellent.
We apply the solution either manually, or by dipping the part, depending on the design. As with most post-production processes, extra labor cost is required and therefore, it will add two more working days to the standard lead time when you order your waterproof object on i.materialise.
To ensure maximum quality of the final product and its colors, the Waterproof Polyamide finish is only available in white.
Design tips for Waterproof Polyamide (SLS)
Apart from the general design standards for Polyamide (SLS), there are only a couple of specifications to pay attention to when designing for this new finish.  First of all, the maximum size when selecting waterproof Polyamide should be 300x300x300. Also, it is possible that due to the water-resistant process described before, surfaces which cannot be accessed easily will not be treated as thoroughly, resulting in a lower level of sealing. Finally, for internal channels, it's important to make sure that the diameter above is at least 6mm or you could risk blocking them with the sealing agent.
The possibilities of Polyamide (SLS) Waterproof
Polyamide allows the greatest freedom of design of all 3D printing techniques. This material can be used for complex models, small series and functional models. Adding a waterproof finish to your 3D-printed objects, such as figurines or flower vases for example, will make them more impermeable.
This finish is recommended for decorative use and it's important to test it before completely submerging objects. Resistance to liquids will depend on different factors such as the complexity of the design, the temperature of your surroundings, water pressure and which liquid you use.
Do you already have an idea what to print with our new Waterproof Polyamide finish? Upload your model here to order it.
The Polyamide family is growing fast. Stay tuned for more announcements on new finishes and colors in the upcoming weeks.
 If you want to know more about all the materials and finishes we offer for Polyamide (SLS), visit the materials page on our website.