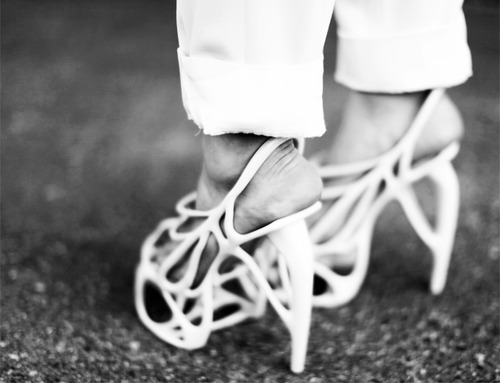 These 3D printed shoes are made for walking
by Tatiana | August 27, 2013
We love designers who challenge themselves to create something extra-ordinary! This week it's all about 3D printed shoes, shoes,…and shoes! Before we introduce you to the latest models that were 3D printed through our service, let's take a look back!
2011: The Melonia Shoe designed by Naim Josefi
This is one of the first Haute Couture 3D printed shoes, designed by Naim Josefi. He works and lives in Stockholm, Sweden and was nominated for Designs of the Year Fashion Award 2011. The shoe was 3D printed in polyamide through Materialise.
2011-2012: The Biomimicry Shoe by Marieka Ratsma and Kostika Spaho
Dutch designer Marieka Ratsma is one of the many students who used our yearly student discount of 20%. She studied Fashion Design at the Utrecht School of Arts and got a big passion for shoes!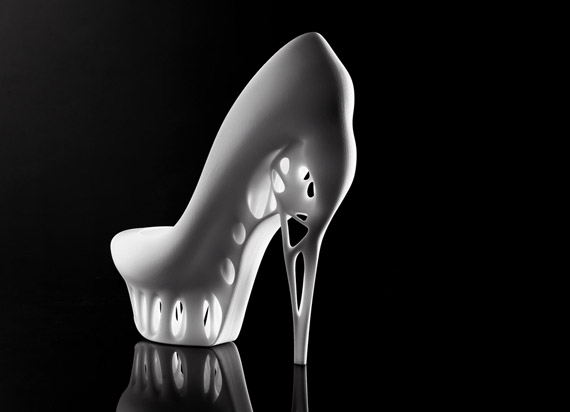 2013: Liquidation Totale by Pierre Renaux
Pierre Renaux, a master student at the renown Royal Academy of Fashion in Antwerp, 3D printed these fabulous shoes through our service for his entire collection.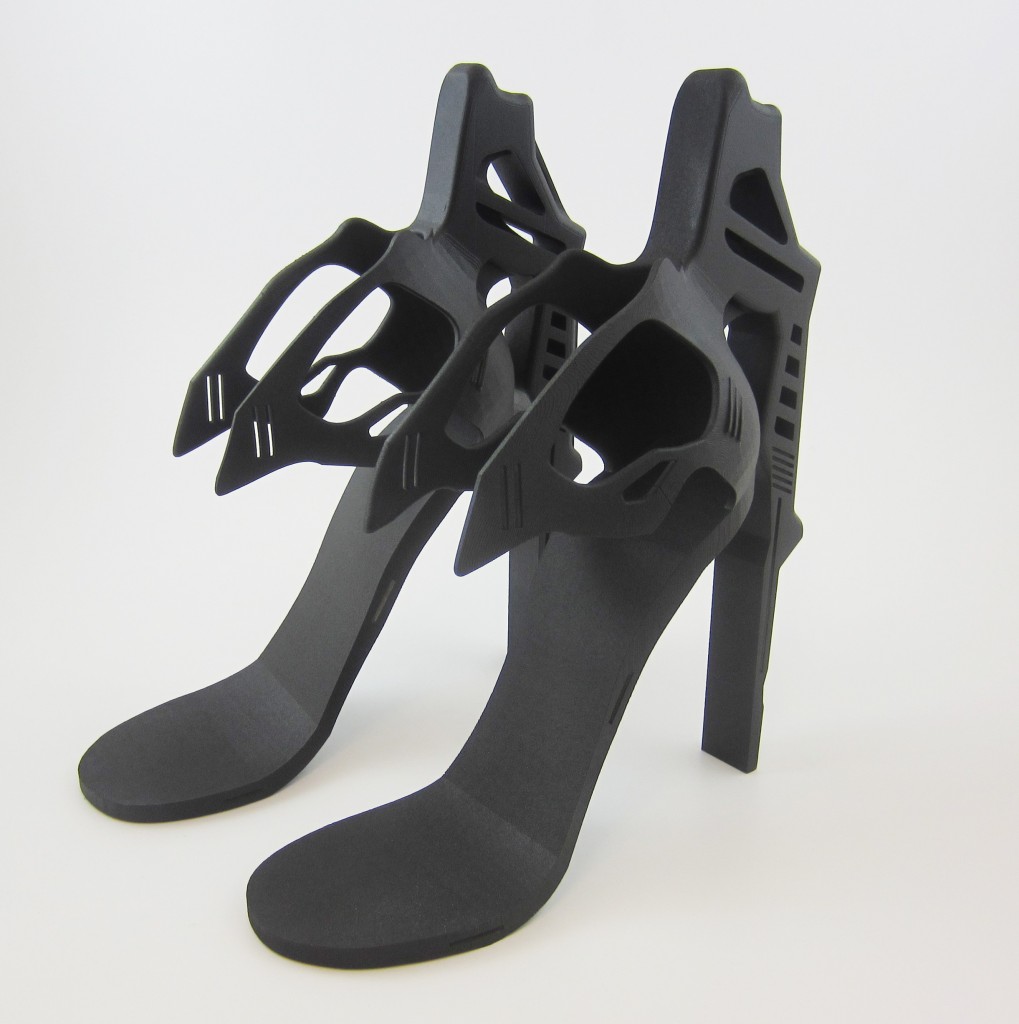 Watch our blog this week as we will introduce you to:
1. Marieka Ratsma and her latest 3D printed killer shoes
2. Katrien Herdewyn: She studied electrical engineering, material sciences and nanotechnology at the University of Leuven, Belgium. Currently, she is working on a PhD in Physics and studying shoe design at the Academy of Fine Arts, Sint-Niklaas (SASK). For her latest study, she 3D printed her shoe designs.
3. Manuel Vogel: He 3D printed shoes as a part of his  Diploma Project at the university of the Arts Berlin.
Do you want to share your (shoe) project? Send an e-mail to tatiana.dewee@materialise.be!