The Year of 2011 in 3D Printing: An Overview
by David | December 19, 2011
As the year comes to an end, we often tend to reflect on the events that occurred within it and boy… was there lot to reflect on in 2011. If there is one thing that became obvious to us, it's that 3D printing has come a long way since our reflections of last year. This year the 3D printing world was dominated by an impressive amount of 3D Systems acquisitions, a tremendous growth of new desktop 3D printers and a much larger media coverage than it had ever received before.
We went through hundreds of articles and news items on 3D printing and found it quite a challenge to scale down the amount of information. A very difficult and tight selection process was made which became our year in 3D printing of 2011. As we made this selection, we quickly realized that we couldn't sum up this year's 3D printing events without a much more detailed Dipity Timeline.
With that said, we hope that you enjoy having a look back in time as you take in the amazing developments of 2011.
3D Printing News in January
3D printing food makes the news on CNN Money
As part of a project at Cornell University, a group of scientists and students built a 3D printer and began testing it out with food.
3D printed board games create a whirlwind of copyright discussions
When a Thingiverse user posted a 3D printed set of game pieces online, a massive discussion on the legal implications unfolded through i.materialise, Fabbaloo and other sources.
i.materialise introduces the ability to 3D print in Titanium & Stainless Steel
Two new materials were introduced: Titanium & Stainless Steel. The results that followed were very pleasing.
Ultimaker breaks the speed limit of 3D printing at home
Dutch 3D Printer manufacturer Ultimaker cranked up the feedrate to an astonishing 300 mm/second and also raised the travel rate to near-warp-speed of 350 mm/second!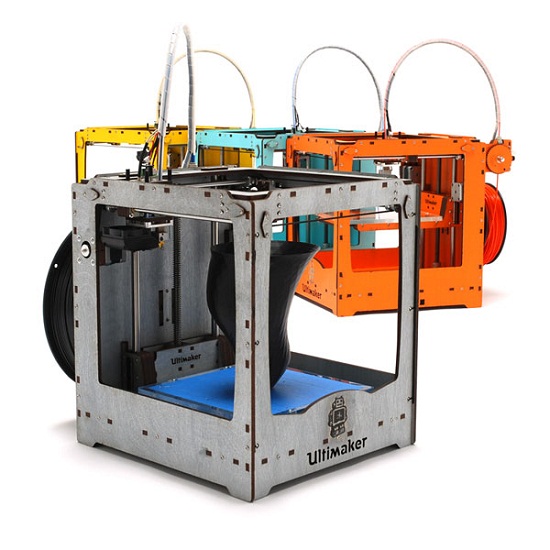 Lexus invents a new form of 3D printing
Lexus introduced the world to a technology that made use of a high-tech circular loom, guided by lasers, that could weave 3D objects.
3D Printing News in February
Iris van Herpen reveals her 3D printed Escapism couture collection
It was the beginning of a new age in the world of fashion. Dutch fashion designer Iris van Herpen would later on showcase her 3D printed collection on catwalks and venues around the world.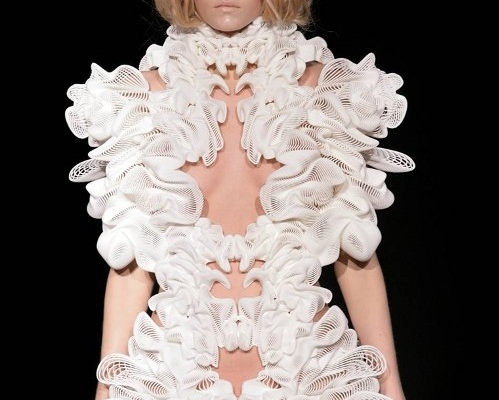 The Economist: Print me a Stradivarius
3D Printing makes the front cover of The Economist in an interesting article about its history and concept. The article inspired many to create their own 3D printed instruments.
i.materialise finally reveals the making of the Citroën GT supercar
Even though this project was realized in 2008, it wasn't made available to the public until February 2011. Never before had anyone seen the magic behind the curtains of Gran Turismo 5's real-life Concept Car by Citroën.
Microsoft's Kinect allows you to 3D print yourself
Karl Willis develops Fabricate Yourself: a wonderful software application that uses Microsoft's Kinect to turn your poses into a 3D printer work of art.
The Melonia Shoe gets nominated for a Brit Insurance Design Award
Naim Josefi and gets nominated for her 3D printed Melonia Shoe by Materialise.
The RapMan shows us how to 3D print potatoes
The folks at Bits from Bytes show the world that you can also 3D print potatoes.
3DTin is born
A web-based easy-to-use 3D creation platform is made available to the public. It's like playing with Lego's building blocks.
3D Printing News in March
ZCorp ships its 6,000th 3D Printer
Z Corporation, maker of breakthrough 3D printing, rapid prototyping and 3D scanning technologies, announces its next grand milestone.
BFB prints Clay
The scientists at Bits from Bytes in Bristol modify a RapMan 3D printer to use porcelain clay.
The VX4000 3D printer shows its dominance in size
German 3D Printing company Voxeljet reveals their grand 4000x2000x1000mm Printing Machine.
3D Printing in bone now possible
The creative team of Open3DP amazes the world with 3D printing in bone.
Materialise 3D Prints an incredibly detailed scaled version of an industrial facility
A gas plant of the company Linde AG is replicated with all of its glorious detail as a scaled model within the Materialise facility of Leuven.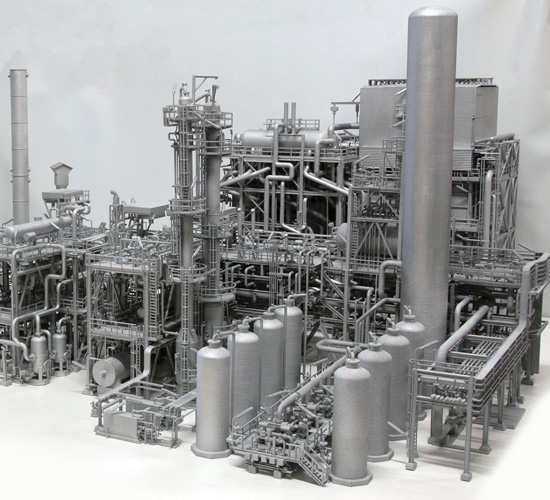 3D Printing News in April
Freedom of Creation fools the world with 3D printed wood
Fast Co Design publishes the April Fool Day's attempt of FoC a day early which makes thousands of people fall for it. However, a couple of days later Mark Ganter of the University of Washington announces that it IS in fact possible to 3D print in wood.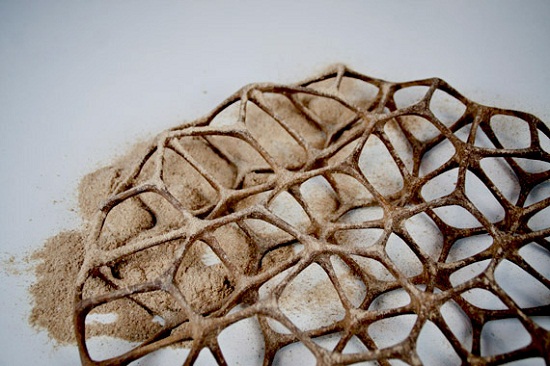 MIT shows their research on 3D printed buildings
Neri Oxman, an architect and a professor at MIT"s Media Lab discusses and shows how we could be 3D printing our buildings in the future.
The web-based 3D modeling package TinkerCAD is born
After 3DTin's success, TinkerCAD brings a more complex web-based 3D modeling solution to the table.
3D Printing News in May
Editor in Chief at Wired joins Ponoko
Chris Anderson, editor-in-chief at Wired magazine takes a big step in the direction of personalized manufacturing by joining the advisory board of Ponoko.
Stratasys acquires Solidscape
After following a series of acquisitions by the other 3D printing giant called 3D Systems, Stratasys flexes its purchasing muscles to acquire Solidscape.
Dr. Anthony Atala discusses engineering 3D printed organs on CBC's Science Podcast
The follow up on the world famous TEDMED presentation of 2009 that confused the media with the incorrect idea of "the world's first 3D printed kidney".
Materialise CEO Wilfried Vancraen receives RTAM/SME Industry Achievement Award
An achievement award for the 20 years of amazing results delivered at Materialise and for the great contribution to the world of additive manufacturing.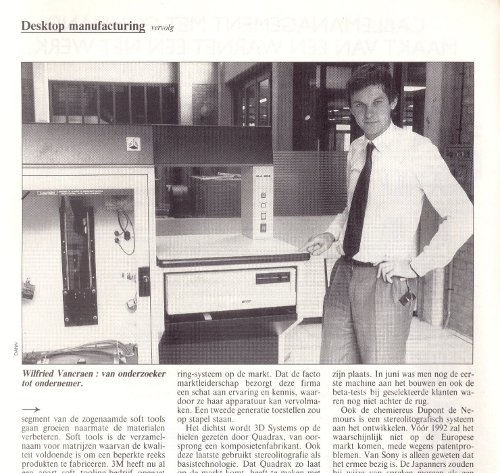 Columbia GSAPP'S 3D Printed Saturated Models Seminar in collaboration with i.materialise
Alistair Gill & Veronika Schmid preside over the Saturated Models Seminar at Columbia's Graduate School of Architecture, Planning and Preservation. A seminar that would lead to amazing results.
Researchers at Vienna University of Technology create the world's smallest 3D printer
A research project at the Vienna University of Technology (TU Vienna) that could turn futuristic 3D printers into affordable everyday items.
3D Printing News in June
Autodesk introduces their free-for-use 3D modeling package 123D
A relatively easy interface, no-charge software and comprehensive model repository enable many more people to get into 3D modeling.
The world smallest stop motion video makes use of 3D printing
Industrial Plastic Fabribaction Ltd creates a miniature marvel.
i.materialise brings 3D Printing to TEDxKids in Brussels
Teaching a group of 56 ten year olds how to be the creative makers of the future.
TV sensation Stephen Colbert gets his face 3D printed on live television
Makerbot's Bre Pettis visits the Colbert Report TV show to discuss 3D printing and to make Colbert's face appear layer by layer on his Thing-O-Matic.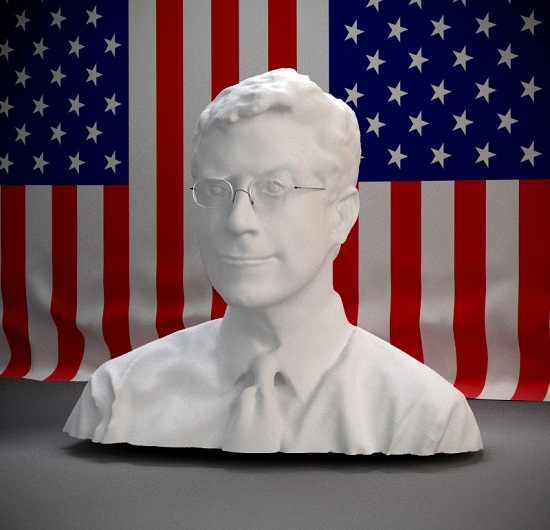 MakerBot offers assembled 3D printers
No more assembly required. Makerbot decides to offer the ability to buy a ready to use 3D printer out of the box.
The Cosplay community goes crazy with 3D printed Final Fantasy IV character
As mentioned on the Stratasys blog, this Final Fantasy armored suit was designed and fully 3D printed by Neal Bockhaut.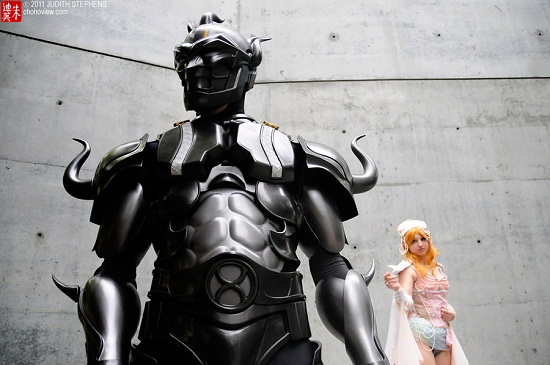 i.materialise introduces Prime Gray
A new stereolithography material that is Air Force Gray. The color gives designs a much "tighter" and well defined overall look. The results that came out of this material were to say the least, interesting.
The Obama administration pumps USD $500 Million into 3D printing
US President Obama announces a new initiative to increase US competitiveness in manufacturing: the Advanced Manufacturing Process Partnership, or AMP.
3D Printing News in July
BCC covers a 3D printer that produces personalized 3D chocolate
University of Exeter researchers develop a 3D printer that uses chocolate.
i.materialise launches their Gold & Silver materials for 3D printing
The first 3D printing service in the world to offer true Gold & Silver 3D prints to the public.
Harvard University make important advances in bioprinting stem cells
Researchers at Harvard Medical School's Bio-Acoustic Mems in Medicine Laboratory develop a new automated bioprinting approach using stem cell embroids.
The BFB 3000 3D printer passes the "printing in space" test
A company called Made in Space completes a successful testing period of two 3D printers on multiple NASA flights.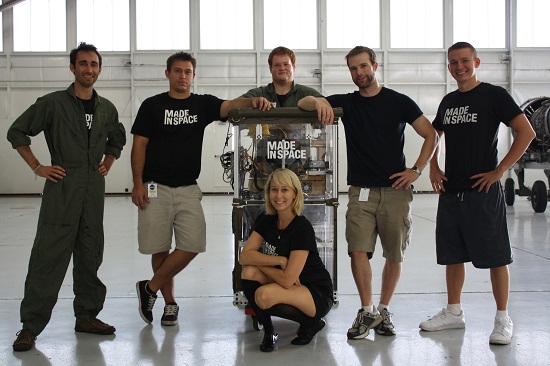 A 3D printer that's made out of LEGO is revealed
The Instructables user graphmastur designs a RepRap-style 3D printer entirely out of LEGO parts.
3D Printing News in August
Google 3D prints a small town
To promote its search app, Google gooses the mobile display ad form with rich media and 3-D printing.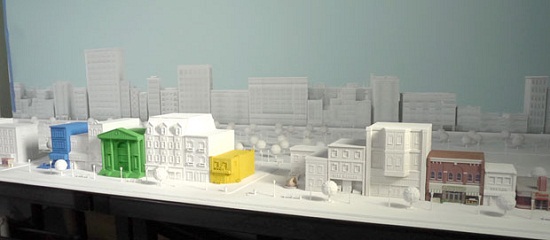 i.materialise adds 3D printing to 3DTin & TinkerCAD
Getting your 3D prints gets easier through the i.materialise add-ons for 3DTin & TinkerCAD.
Master hat designer Elvis Pompilio goes 3D printing
For Design September 2011, .MGX by Materialise announces a new collaboration with Belgian hat designer Elvis Pompilio.
University of Southampton 3D prints an entire aircraft
Not only do they get to 3D print it, but they even get it to fly! The world's first 3D printed flying aircraft is born.
Autodesk acquires Instructables
3D software giant Autodesk, makers of Maya, Revit, 3DS Max and AutoCAD announce they've acquired Instructables.
3D printing gets once again covered by the BBC
A general overview is giving by the BBC into the world of 3D printing, bringing it a step closer to the awareness of the British public.
3D Printing News in September
Materialise sets its mark with the Industrial Revolution 2.0 at V&A
.MGX by Materialise exhibits some amazing 3D printed works of art at the Victoria and Albert Museum in London.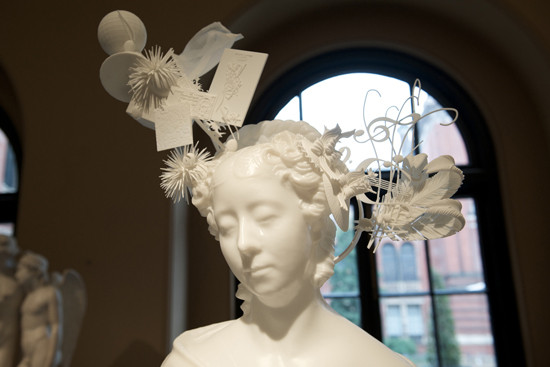 Entire 3D printed car Urbee unveiled
Fabbaloo shows the exclusive unveiling of the 3D printed Urbee car in Winnipeg with a great video. At the same time, the BCC reports the news a couple of days later.
Origo, the 3D printer for kids announced
The Origo, the new venture of our old friend and ex-colleague Joris Peels is revealed.
.MGX organizes a jewelry design workshop in the world's first 3D printed flagship store
A special contemporary jewelry design workshop with Karen Wuytens, lecturer in Jewelry Design, and famous hat designer Elvis Pompilio.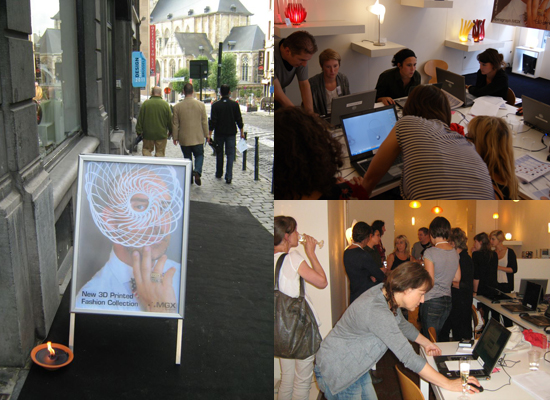 The Fraunhofer Institue of Germany 3D prints blood vessels
Pioneering work by application-oriented research organization Fraunhofer crack the magic formula behind 3D printing blood vessels.
3D Printing News in October
MCOR introduces a new business model: 3D printers for free!
The offer of Unlimited 3D printing with MCOR printers for USD$15,500/year.
Materialise is featured on the Brave New World with Stephen Hawking
Materialise is featured in the third episode of 'Brave New World with Stephen Hawking', a Channel 4 documentary series.
Stratasys adds 90,000 square feet of production space to their facility in Minnesota
Production capacity is doubled at 3D printing giant Stratasys after massive expansion.
Materialise brings the city of Sagalassos back to life through 3D printing
The ancient Roman city of Sagalassos gets 3D printed by Materialise and gets in the spotlight at the Gallo-Roman museum in Tongeren in Belgium.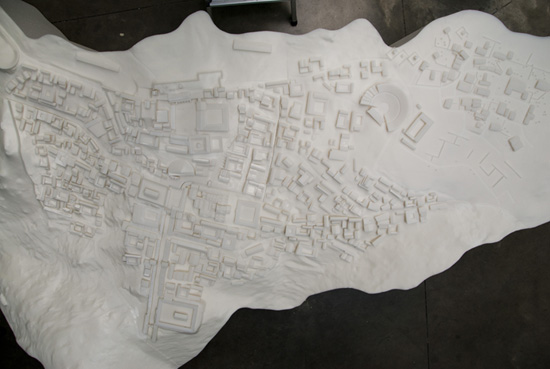 3D Printing News in November
A New Guinness World Record with the 17x17x17 3D printed Rubik's Cube
Oskar van Deventer officially breaks a record by creating the world's biggest Rubik's Cube.
Paracloud introduces the iRing app for iPad
A new iPad app by Paracloud promises to turn the tables on the interface by permitting you to design (with your trusty iPad finger) a 3D ring.
Autodesk expands the 123D universe with Catch & Make
With the success of their first web-based design tool, 123D, Autodesk launches two new apps, Catch and Make.
3D Systems acquires ZCorp, their biggest acquisition this year!
After acquiring Quickparts, Sycode, Print 3D Corp, Freedom of Creation, Alibre, BotMill, Formero, Kemo, Huntsman, even skilled Grass Roots engineer Jim Smith and partnering with DesktopFab… their biggest acquisition of 2011 is made.
3D Printing News in December
Fabbaloo introduces their new online store Mallyable
A new online store providing easy-to-use, beautiful and low cost 3D models is introduced by Fabbaloo.
Kickstarter project Printrbot raises the unbelievable amount of USD$830,827
By popular demand… another massive success amongst the kickstarter projects becomes a fact. Brook Drumm's hopes of reaching the USD$25,000 in funding is dwarfed by the final result.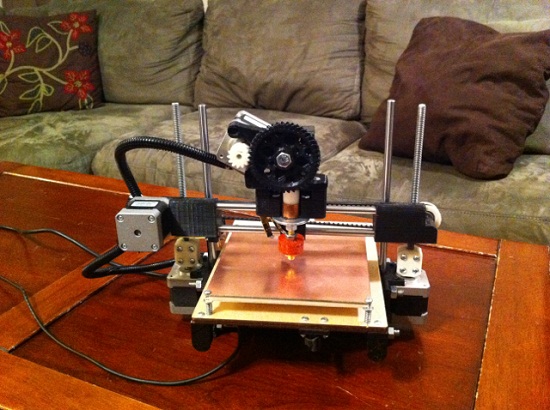 So there you have it ladies and gentlemen. These have been some of the top news items of the year 2011 for us. Do you want to appear in this list in the upcoming years? Just upload your 3D model here and order your high quality 3D print in many many many different available materials. Maybe your 3D print has was it takes to make history!