The Google SketchUp and i.materialise Pimp your Vehicle Challenge
by Joris | June 14, 2011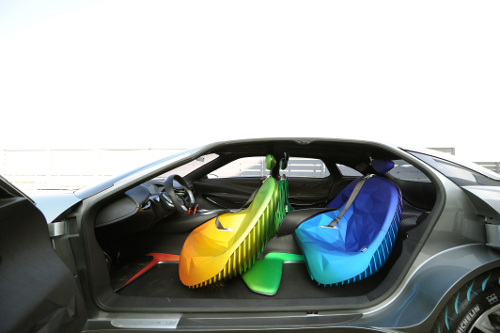 Â
We're asking you to come up with a SketchUp design that would be 3D printed. This product would improve your car, boat, bike, Segway, pogo stick, unicycle or any other vehicle. Your design should show what could be possible if you were allowed to improve the vehicles that you drive. You should design whatever it is that you desire. We'd like your design to be a product that you believe would work in the real world. We're looking for creativity and a product that would be an eye opener. It could be something for everyone or it could be something for a tiny group of people. Or it could be just for you. You can submit your entry and a short explanation here . The contest starts today and you have until the 14th of July (12PM CET) to Pimp your Vehicle. You can enter here.
 The Google SketchUp team and i.materialise will carefully examine your designs and select the winning entries. You can use the handy new i.materialise SketchUp plugin to easily make your SketchUp design 3D printable.   Each design must be original and must be one object only. We will 3D print the winning designs in multicolor Zcorp. Our judging criteria will be: "the most innovative and original pimp your vehicle design." Â
There will be 3 winners for the contest. The third placed winner receives $250 in 3D printing. The second placed winner wins $250 in 3D printing and a free Sketchup Pro license. The first placed winner wins their product 3D printed and a free SketchUp Pro license.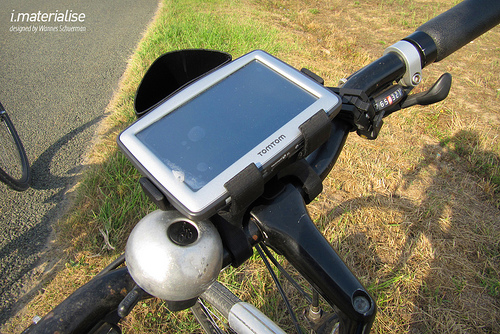 In addition we will work with the overall winner after the competition. Our engineers and product development staff will do what we can to help you turn your 3D print into a realistic product. Our business development staff will then attempt to work with a vehicle manufacturer in order to get them to evaluate and hopefully adopt your product. We cannot guarantee that we will be able to do this. Realistically, the chances of us turning this into a fully fledged product made by a major vehicle manufacturer are small. The process will take many months and will have many pitfalls. At one point we might both be forced to admit that it is simply not going to work. We want to be as clear and open about this from the get go. But, we are willing to use our experience, contacts and knowledge to do what we can to get your pimped product into vehicles. You Pimp your Vehicle and we'll drive your idea into the boardroom.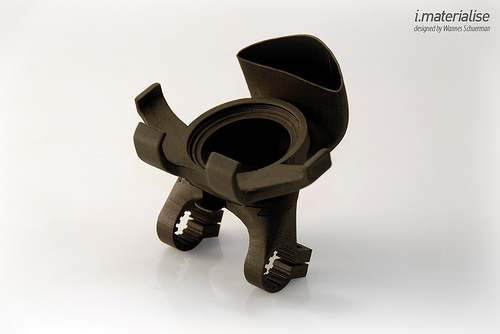 The initial 3D print will be 3D printed in color. This material is fragile but will be the best way to show off your idea. Â If we manage to commercialize your idea it will probably be 3D printed in plastic or steel. An example of a steel product are these door handles. A full set of door handles would cost $199. This means that if you'd like to make a similar object in steel it would have the be a high value or customizable thing to justify the price. This plastic 3D printed TomTom bicycle GPS holder is a good example of a very unique idea that was turned into a product. Large 3D printed things are expensive and even something this size, would with painting set you back $100. A titanium ring such as this one would cost $110. A similar sized ring in plastic would cost $5 or so. When working with the plastics please remember that they have relatively low melting temperatures of 180 Celsius for example. You can make painted things such as this Cell Phone holder but the painting is done by hand so would make your product more expensive. So as far as your imagination goes, think big. But, if you'd like to make the best commercial idea, think small and think practical.