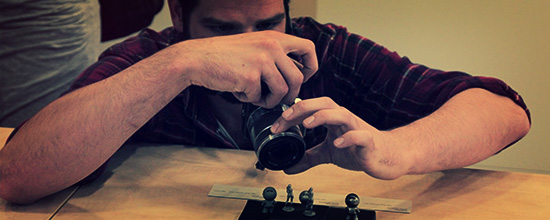 Thank You for Joining Us at the June 6th Meet-Up!
by Yui Takahara | June 11, 2014
The sunny Friday afternoon of June 6th was the perfect setting for a casual gathering of our 3D printing fans! As an online 3D printing service provider, we don't get to see our customers, 3D printing enthusiasts, makers and designers in person everyday; that is why we're particularly excited every time we host a meet-up. Feeling your passion for 3D printing is definitely what motivates us to achieve excellence in our service. A big thank you goes out to all the attendees who visited our headquarters!
The 3rd meet-up of this year kicked off with a presentation covering how to use our 3D print lab, introduction of soon-to-be-released 3D modeling service, and tips to apply different materials to your models. Especially our Business Process Manager Wim's presentation on i.materialise's API package caught the attention of quite a few tech-entrepreneurs in the crowd. He also did a live demonstration of a 3D design application Meshmixer, which is integrated with our API in order to provide a seamless 3D design/printing experience.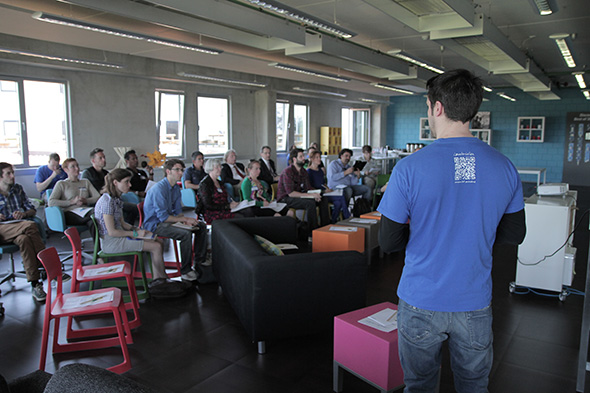 Following our presentations and Q and A session was  an hour-long tour in the production site. For most of the people, it was a rare occasion to see many different industrial-sized 3D printers, especially in the largest single-site 3D printing factory in Europe.  Our tour guides Karen, Bert and Franky all answered their respective group's questions about strengths of different materials, how the machine applies support to the model and so forth.
The event rounded off with a networking session in the gallery where guests could see a variety of 3D printed models. We were inspired to hear stories about your future 3D printing projects. Indeed, unlimited possibilities of 3D printing are now in each of your hands!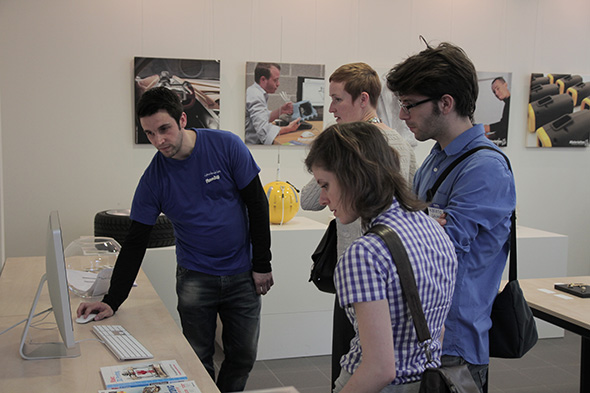 If you're interested in an event review from a participant's point of view, here's an article written by Teun. After joining the June 6th meet-up, he described our 3D printing service as "the best" in this post! Other articles on his blog Nexed.be are also well worth reading especially for Dutch-speaking tech-geeks.
Stay tuned if you couldn't make it to the meet-up this time; we're planning to organize some more sessions this year. Regularly check our blog or our other social media sites to find out when the next meet up will take place.
Have questions but couldn't join us this time? Or joined us for the event but still need some more advice on your 3D model? Leave your comments below, ask your peers in the forum, or email us directly at contact@i.materialise.com!