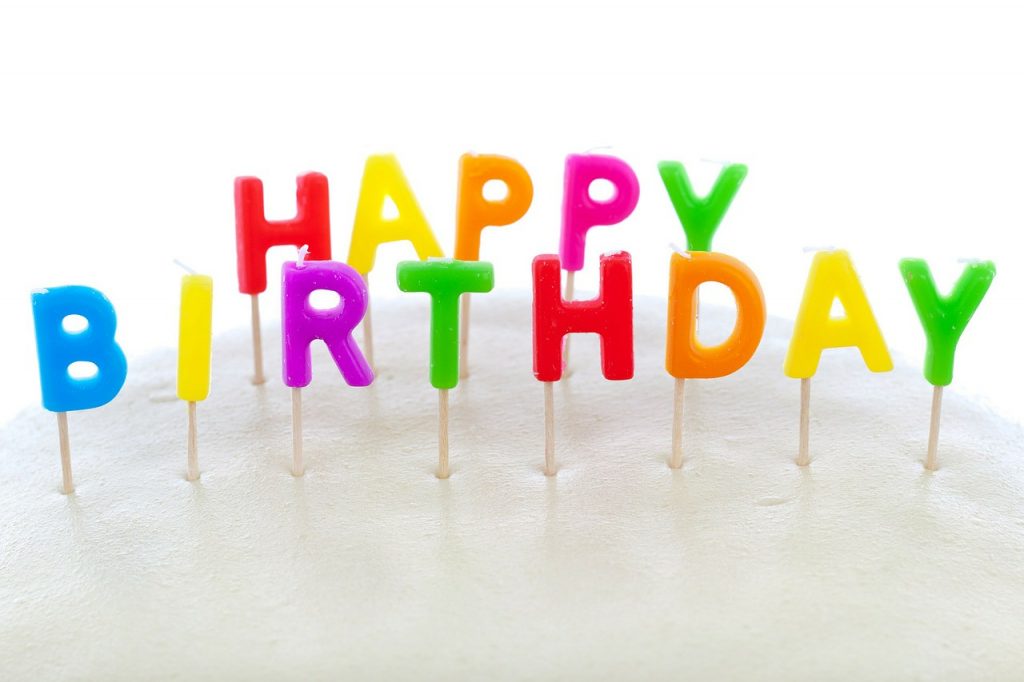 Let's Celebrate 10 Years: Our Anniversary Promotion And A Roundup Of Your Designs
by Maddie | November 13, 2019
In order to celebrate our 10th anniversary with you, we'd like to offer a special birthday promotion! If you place an order between November 13th and November 15th, we'll give you a €10 voucher to be applied towards your next order. We'll send you this one-time-use voucher by the morning after you make your initial order, and it will remain valid for 10 weeks until 02/02/2020. Thank you for trusting us with your incredible designs. We can't wait to see what you'll come up with next!
At i.materialise, we love seeing your unique creations each day, so we thought we'd celebrate our birthday by highlighting 3D-printed designs from over the years. Since our launch in 2009, prints that our community members designed have been featured at world-renowned museums, international fashion shows, and even the Academy Awards. We'd like to celebrate our 10th anniversary by sharing 10 of the many incredible designs from our community throughout the years.
2010
As seen during the 2010 Amsterdam International Fashion Week, Dutch fashion designer Iris van Herpen created this 3D-printed piece in collaboration with architect Daniel Widrig and a former Materialise design collection called .MGX. This Polyamide design was created using Laser Sintering and displayed to the world how 3D printing can help make art wearable.
2011
In 2011, a highly accurate, shrunk-down version of a gas plant was built via Laser Sintering. Totaling at 1300 mm x 1000 mm, this model was built for Linde AG, a world-leading gas and engineering company, and now resides in the company's headquarters in Munich, Germany. This incredibly intricate and detailed piece was built in seven different segments which were later glued together in order to make up for its large size.
2012
In 2012, student Josh Henry designed a concept for a stylish and futuristic vehicle that could be driven both on land and in water. 3D printing allowed Josh to create a total of about 84 parts, which were too complex to be built using more traditional methods, in order to assemble his sleek design.
2013
An avid fan of chess, Jonny Anthony decided it was time to have his own chess set — and he even decided to design it himself. He wanted to create a modern style set with weighted pieces in order to give each move a more authoritative feel. 3D printing was the ideal method for a hobbyist like Jonny to utilize a metal material for his design.
2014
Australian industrial designer James Novak combined his passion for sports and 3D printing to create this fascinating bike frame. He sees 3D printing as the perfect opportunity for building products that are customized for their users, which is especially useful in the instance of sports. The design resulted in a prototype that is not yet rideable since the Mammoth Resin is too fragile to hold the weight of a person. A more durable material, such as Titanium or Steel, would be better suited to create a functional 3D-printed bicycle.
2015
Inspired by the idea of fusing multiple styles into one, Jody Garrett created this goat skull to display the juxtaposition of the many symbolic interpretations of goats. 3D printing provided Jody with the ability to bring interesting and thought-provoking art pieces that are digitally sculpted into his own hands.
2016
Dr. Casey Handmer merged his loves of space and 3D printing by designing this ring depicting the landscape of Mars based on NASA's public data. This Stainless Steel ring highlighted the unique texture found on Mars and features engravings of the various robots that have journeyed to the red planet to collect the data used by Casey for this project. 3D printing provides hobbyists like him with the technology to create their own unique designs that he otherwise wouldn't have had access to.
2017
In 2017, Chris decided to design and 3D print a hood ornament for his father-in-law's birthday. Although this was Chris' first experience 3D printing, he felt comfortable digitally sculpting in 3D and was looking forward to the detail, quality, and overall finish that AM provides. He opted for a Brass model with a chrome-plated finish, and the result awed everyone during its debut at the Amelia Island Vintage Grand Prix.
2018
Šibenik Cathedral of St. James
3D printing is often used in building architectural models, but this project was especially stunning. These printed cathedral models represent changes made to the building's architecture throughout the years and was built with Transparent Resin so that visitors can see every update, even those within the structure. Along with the use of a transparent material, 3D printing was the perfect technology for these models in order to maintain precise and fine details.
2019
Jewelry designer Bijorca and design experts Mindscape 3D joined forces to design an incredible replica of Mary's crown based on the statue found in the Cathedral of Antwerp. In order to preserve the intricate details of the crown in time for its reveal, 3D printing was by far the best option for building the model. After the hard work everyone put in to make the crown perfect, the final result turned out to be absolutely dazzling.
Thank you for your continued support over the past 10 years! Don't forget to order between November 13th and November 15th in order to receive €10 off your next order.