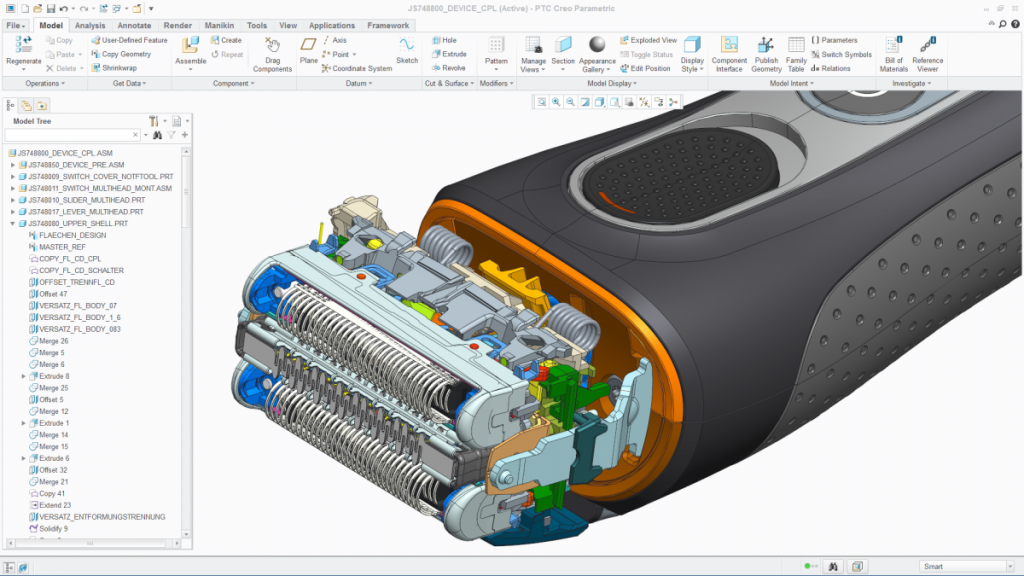 i.materialise and PTC Launch 3D Printing Integration for Creo 4.0
Today we are excited to announce that users of PTC's Creo 4.0 software can 3D print their designs directly through i.materialise's 3D printing service. We are proud to work together with the PTC team and provide their community with professional-grade 3D printed parts.
How to get your 3D print
Thanks to PTC's latest software update, Creo 4.0 Parametric will now include sophisticated 3D printing solutions. This also means that as of today Creo 4.0 Parametric users have direct access to a comprehensive range of 3D printing technologies and materials with i.materialise. By clicking on 'place an order' in the '3D printing' tab, users will be taken to i.materialise's 3D printing service.
The 3D model will be automatically uploaded and users can choose from 100+ different finishes and materials. After seeing the instant price quote for all of these, users can place their order with a single click and receive a high-quality 3D print that was produced on industrial-grade machines.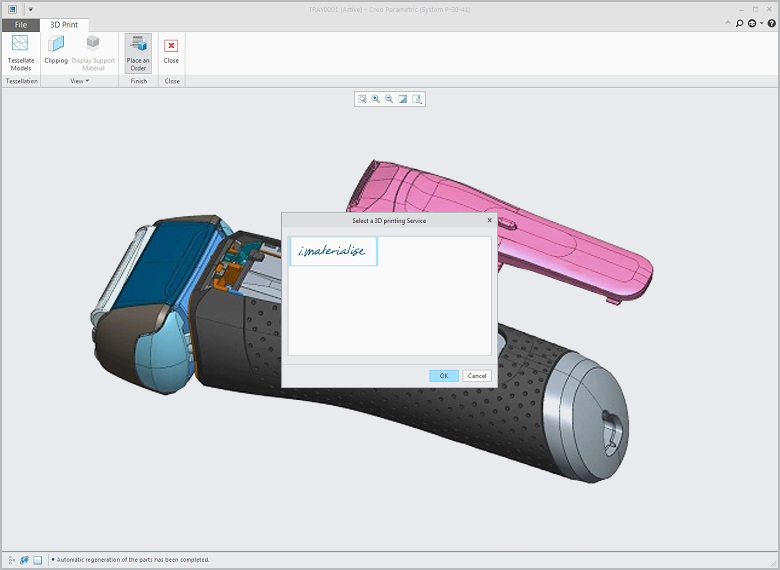 A new online 3D printing platform for PTC Creo users
"When we launched the i.materialise platform in 2009, we did so with the aim of giving more consumers, home professionals, and small businesses access to the best that professional-quality 3D printing had to offer, giving physical form to creative ideas in a variety of materials and finishes to match our customers' functional, aesthetic, and budgetary needs," stated Materialise CTO, Bart Van der Schueren.
"Today, we are excited to be partnering with PTC to expand the reach of these benefits to an even greater audience through a planned integration with Creo 4.0, and we look forward to working together with their team to even further improve the experience of their users."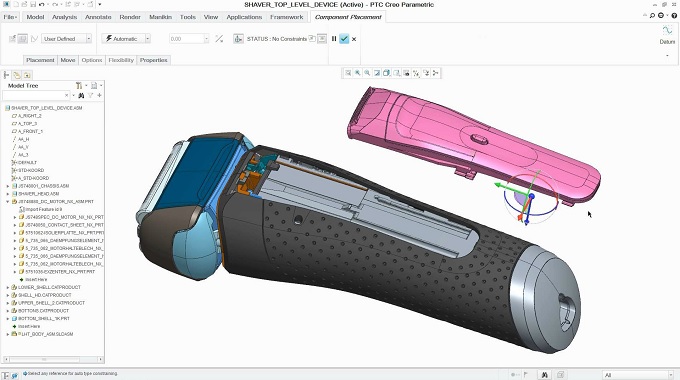 Additive Manufacturing in PTC Creo's new software update
Paul Sagar, Vice President of Product Management at PTC, stated, "For more than 20 years, people have been using 3D printing to manufacture rapid prototypes. However, in recent years, the technology has proven increasingly useful for final production parts, in part because 3D printing makes it possible to manufacture ultra-light components by enabling lattice structures that provide all of the strength, with a fraction of the material."
"Therefore," Paul Sagar continued, "in Creo 4.0, we're adding capabilities to design, analyze and optimize these highly complex lattice structures directly inside the model. In addition, the integration with i.materialise will allow Creo 4.0 users to directly order professional-grade 3D prints in the material and finishing required."