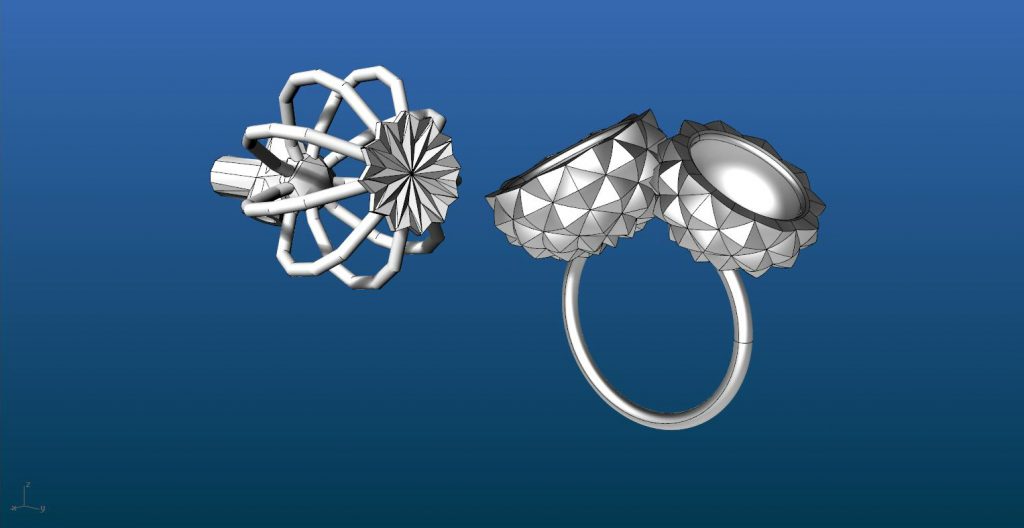 How To Transform Ideas into 3D Prints: The Life of a Professional 3D Designer
by Aura | May 3, 2018
You want to 3D print something but you don't know where to start. You have a great idea but you don't know how to use 3D design software. Maybe you've even created a great sketch – but you don't know how to turn your 2D idea into 3D. You are not alone!
To get a quote and 3D print with i.materialise, you need to provide us with a 3D file; but where can you get it if you don't know how to design? That's when a professional 3D designer will come to the rescue!
We asked Vijay Paul, a professional 3D designer, about his job and how he translates other people's ideas into a 3D print.
Can you explain what your job as a professional 3D designer is like?
My job as a professional designer is to realise the client's ideas through modeling with 3D CAD software. The modeling takes into consideration the materials and manufacturing methods.
I also have to be aware of the function, purpose, artistic intent and budget of the idea. Sometimes I have to teach the client about the process so they are aware of design development.
A lot of people without previous experience contact us asking for advice on 3D design. What would you tell them is the most important to take into account when trying to turn their ideas into reality?
Budget is the biggest issue, 3D printing is not a cheap method production, plus the time of a professional experienced designer will add to the cost.
An awareness of the material is also important. There are many different materials; each one with its own characteristics, including strength and finish.
What do you need from a client before starting their 3D design?
To evaluate the time and budget I need a clear explanation of the idea, including dimensioned elevations and reference images. Knowing the budget at the beginning will lead to discussions of constraints or freedoms with the project.
How long does it take to finish a 3D design?
The time to complete a project depends on the complexity and communication.
What are the most important challenges and barriers you face as a 3D designer for 3D printing?
Most clients are hobbyists or new to 3D printing and don't have large budgets for the 3D printing projects. This restricts what can be done. Sometimes I have to hire other designers that are good with Zbrush.
Which advice would you give to beginners in 3D modeling?
I would say create things and print them in different 3D printing materials to understand them for yourself before advising others.
What is the best way to learn more about 3D design?
I'm self-taught, I learned through experience and studying 3D design online tutorials.
What about becoming a professional 3D designer?
What makes a professional designer is the ability to charge money and deliver a model that the client is happy with.
Which advice would you give to those trying to start a 3D printing business?
There are many options for 3D printing and because it is technology based it is rapidly changing and there is always room for a new way of doing things, but you have to be flexible.
Which software do you use? Which one would you recommend for a beginner in 3D design?
I use Rhino 3D and have used it for 20 years, it has great mesh repair tools. It's not easy to learn but I have enough experience to create most things. I also like Sculptris, the free version of Zbrush, it's much more intuitive and fun.
Read more about Vijay's studio Dot San in this interview and get started with 3D design yourself with our 3D printing tutorials and articles.
Once your first 3D designs are ready, you can start experimenting with materials and shapes by uploading them to our online 3D printing platform.