PeliDesign"s Machine"s Perception doorhandles, 3D printed in steel
by Joris | March 11, 2011
We"re proud that our collaboration with Alexander Pelikan of PeLiDesign has resulted in some beautiful doorhandles. A few years ago Peli (you can try call him Alexander but he prefers Peli) worked with TNO and Studio Ludens on his Machine"s Perception project. This project aimed to look at how machines percieve things and explored the limits and resolutions of 3D scans of a number of household objects, including doorhandles. Now Peli has turned his project into a line of doorhandles that he will present in Milan at the International Furniture Fair.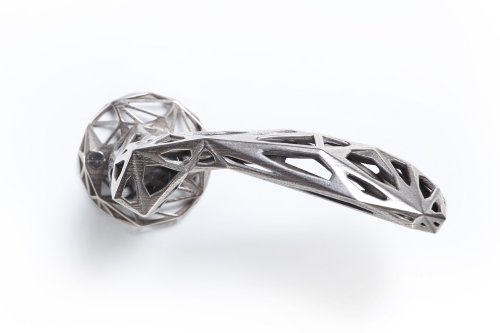 We think that the first of these doorhandles shows great promise. Not only is it an interesting design but it is also a sophisticated working 3D printed product. Not a just a concept, not just a fun model or a shape but something that people would and could have in their houses. Something that will replace boring doorhandles. We believe that there are  people all over the world looking for more interesting, more engaging and better designed objects. We think we can fulfill a portion of this need. We want to work with designer"s of Peli"s caliber by being a factory for their ideas.  We hope this give you an inkling of where i.materialise is headed, towards a synergy between our 20 years of 3D printing expertise with design talent. We"re happy that we are Peli"s partner in turning his idea into a product and hope many more will follow.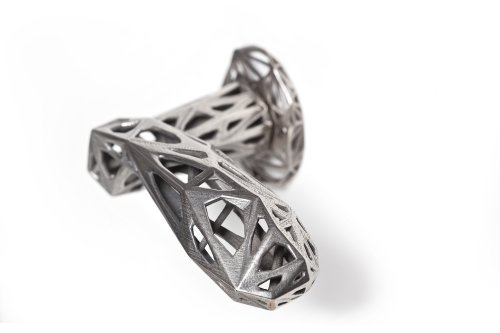 Alexander Pelikan started out as an apprentice cabinetmaker and studied Cultural Anthropology & Psychology, drawing and woodcarving before graduating from the Design Academy in Eindhoven.  He interned with Arnout Visser & Maarten Baas and still does product development for the latter. Since setting off as an indepent designer he"s exhibited all over the world including several times at Salone and at 100%Design Tokyo, Design /Basel & Design Miami. He collaborates regularly with industy having worked extensively for Arpa Industriale. Some interesting pieces by PeliDesign are  Plastic Nature furniture, Curiosity Kitchen, J'adoube CNC Chess Board, lasercut Clickfurniture, Indonesian Fair Trade Gula Lamp and Handle That! Cayman (a cabinet handle that you can hang your dishtowel on).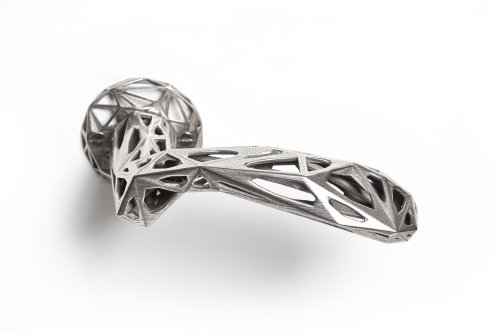 The rest of Peli"s steel 3D printed doorhandles will be unveiled at Salone. Peli will be exhibiting at the Ventura Lambrate Collective Location, Via Massimiano 6.