Opening a bottle has never been so cool!
by Tatiana | March 13, 2013
Can't find the right (fancy and shiny) bottle opener you're looking for? Then just design one yourself and 3D print it like Andrew Martin.
Andrew sure knows how to intrigue his invitees. He created an eagle head bottle opener and 3D printed it in naturalpolished bronze. Andrew: "I'm so happy with the bronze material, it actually gleams like gold."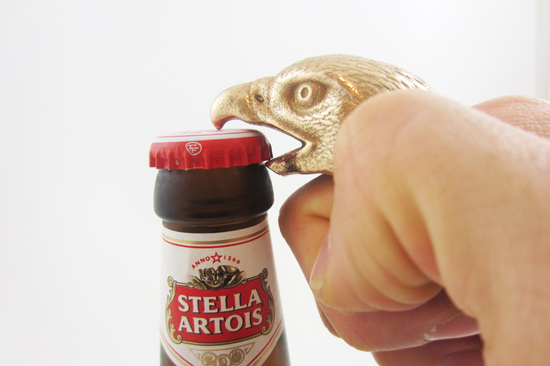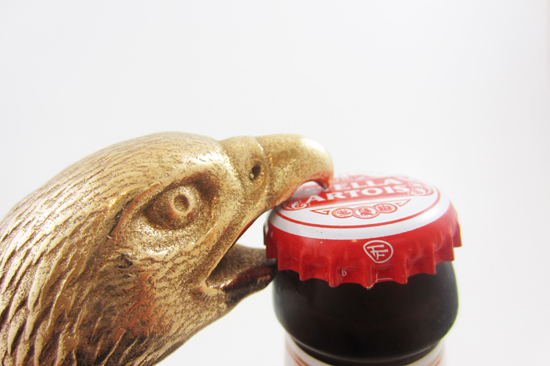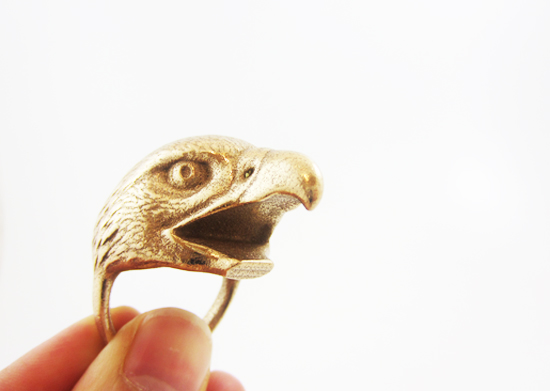 Andrew was even so happy, he made a little YouTube movie about his design:
Do you want to know more about bronze? Read our last Material Monday or go to the material page.
Do you want your design to be featured on the blog? Send an e-mail to tatiana.dewee@materialise.be or show your design on our forum.