Mind-blowing 3D printed fashion
by Franky | July 20, 2010

At the opening soiree of the Amsterdam International Fashion Week on July 14, one thing grabbed everyone's attention. Dutch fashion designer Iris van Herpen provided a preview of her SS11 collection 'Crystallization'. Included was a breathtaking 3D printed piece, created in collaboration with the architect Daniel Widrig and .MGX.
The collection
The Crystallization collection was inspired by the transformation of water turning into crystal. Iris translated the process by giving water a determined form. The opposition between fluid and hard materials was the starting point of her collection. It's nice to see that she combines traditional handcrafts with new, innovative techniques like 3D printing.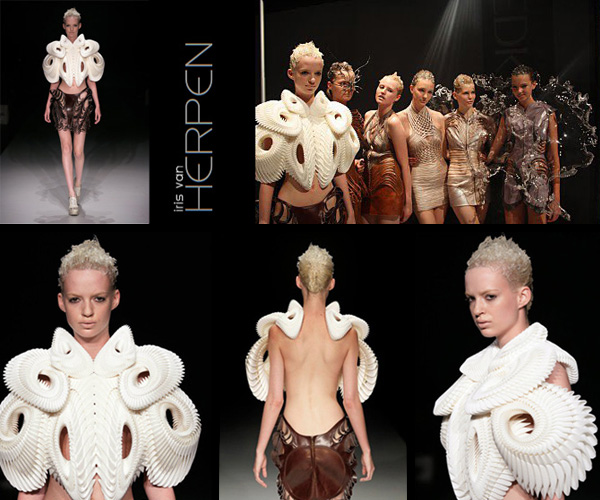 3D Printing
The 3D printed piece was based on sculptures and made by the famous architect
Daniel Widrig
. It was created in polyamide with a technology called Laser Sintering. The piece is the first in a series of three. Two additional creations will be produced by .MGX in time for the Paris and London fashion weeks in September.
Iris van Herpen
The 26-year-old van Herpen interned under Alexander McQueen and counts Lady Gaga among her customers. To many, Iris van Herpen is one of the most mind-blowing Dutch designers out there that really creates 'wearable' art.
Here's the complete show: