.MGX online shop: buy award winning designs in just one click
by Tatiana | December 5, 2012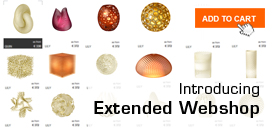 Our fantastic colleagues in the .MGX by Materialise team have officially launched their new, expanded webshop. Take a look at their line of 3D-printed, award-winning design products and like us, discover your favorite pieces!
Are you a design lover and collector? In a few clicks, you can now buy a wonderful 3D printed piece for your home by the likes of Patrick Jouin, Arik Levy, or Janne Kyttanen to name a few. Just visit: http://www.mgxbymaterialise.com/webshop
The i.materialise team got together and selected our 3 favorite .MGX designs…which are your favorites?
1. Lily.MGX: this Red Dot Design Award winning lamp, created by Janne Kyttanen, is still a classic in the collection.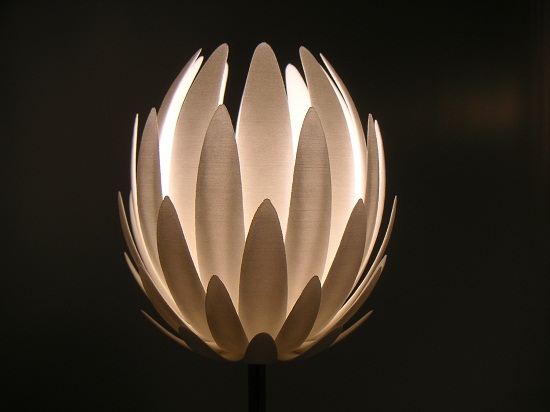 2. Detail.MGX: this lamp is the ultimate customized lamp, made from the designer's, Dan Yeffet, 3D printed fingerprint.
3. Damned.MGX: this chandelier is a favorite of many. Designed by Luc Merx and based on a 17th century painting by P.P. Rubens, it should come as no surprise that it has appeared in museums such as the V&A in London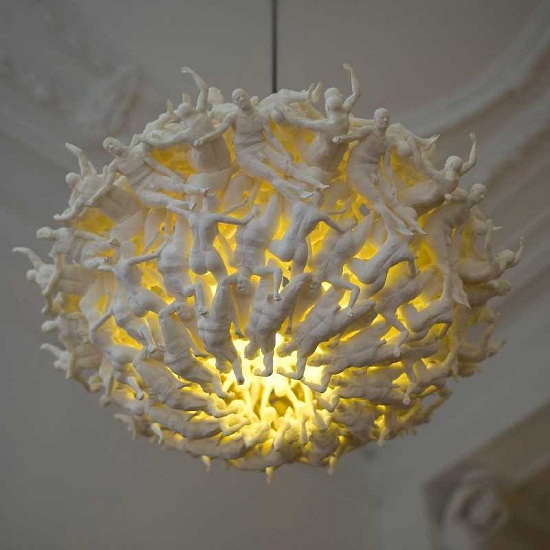 Between now and January 31, 2013, for every product sold via the new .MGX Webshop, .MGX will donate 5 Euros to 'Summer School Benin', an educational project in Benin, Africa. This very worthwhile cause is operated in collaboration with the Foundation Hubi & Vinciane and was designed and set-up by Materialise to help underprivileged children get a good education, and a future.
Happy shopping!