Meet the designers: DAMN
by Tatiana | November 14, 2012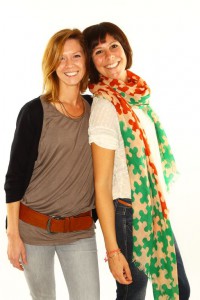 Caroline Das en Kim Nivelle, two Belgian friends with a passion for design, are ready to launch their brand: DAMN. Their way of working? With professional 3D printers! Confused? Keep on reading!

Can you tell me something about yourself?
Kim: «We both studied architecture in Diepenbeek and lived together in Hasselt (Belgium). For a long time, I had plans to do a project with objects. In 2010 we decided to do something together. When we heard about The Machine, a regional design hub, we were convinced that this was the start we were looking for.»
How would you describe your style?
Kim: «We wanted to step out of the seriousness of life. Humor is really important, so we started thinking and decided to do something with diamonds, because we really like the shapes. Everybody knows the line 'diamonds are a girl's best friend'. But why can't a diamond be a man's best friend? So we created diamonds for men. Not like the tiny thing you see on women's hand. No. We made a big masculine diamond shaped brooch women can give to their men.»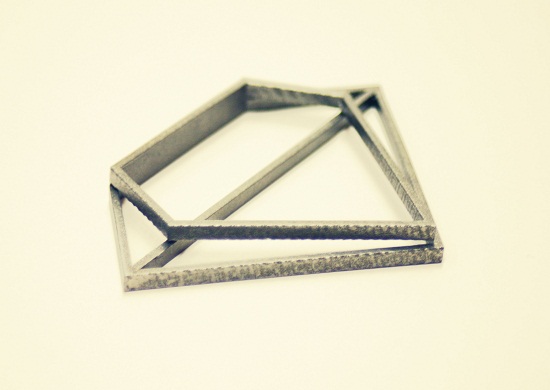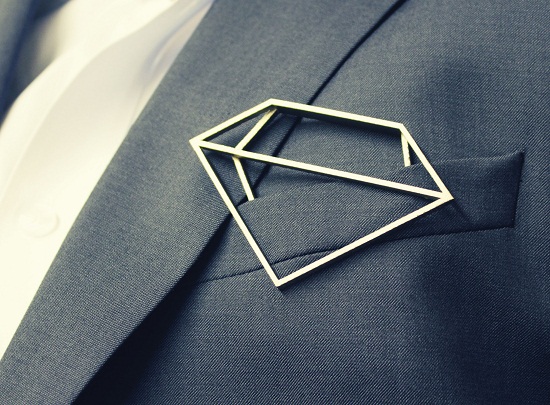 Was it easy to start off in the beginning?
Caroline: «Well, we are architects, not jewelry designers, but we knew how to design in 3D.»
Kim: I heard about it through my husband who is an orthopedist. In the medical world, 3D printing was more known than in the consumer world. But when we started doing research, we found more and more jewelry designers in the sector.»
Caroline: «To get our name out we were spending some time on blogs and it made us very happy to be featured on some websites. We're very glad to be part of Marked, a platform for designers to show our products to the world. They organize exhibitions and various events where we can sell and promote our products.»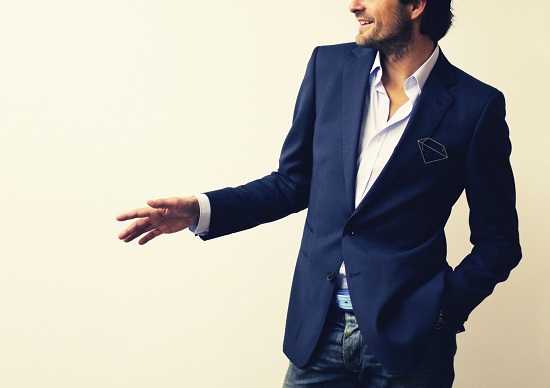 What materials do you like the most and why?
Kim: «At this moment we're totally in love with the metals you're offering.»
Caroline: «Especially titanium! It's a super material to use since it can bend without losing its shape.»
How do you see your future?
Kim: «We really want to continue our project. We already have plans for other designs. We will continue 3D printing, but maybe we'll mix it with other craftwork. Firstly, we want to see how this project evolves, but we're open to anything really.»
Caroline: «I would say, just keep an eye on us!»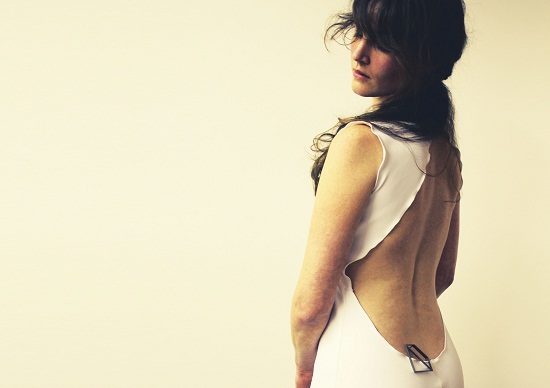 Would you also like to get started with 3D printed fashion and jewelry design? Simply upload your 3D model here and see how much it will cost to 3D print your design in 100+ materials and finishes!