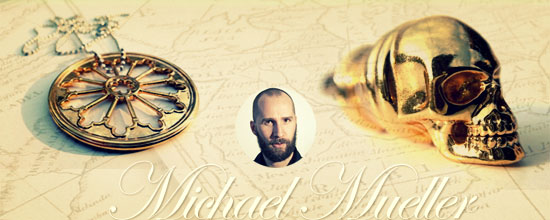 Meet the designer: Michael Mueller
by Tatiana | July 23, 2013
'Brass' could be the middle name of this German designer -since he loves the material so much and can't stop doing experiments with it. But let's just call him Michael or Pookas, his designer name.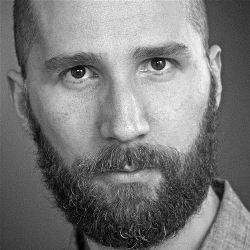 Most of Michael Mueller's (Pookas) designs in our gallery are made in gold plated brass, a material we're offering for more than a year now. But he also likes experimenting with natural brass PU coated, a material we added to our offer a few months ago. You can read some more info below, but first…back to Michael!
Tell us a bit about yourself. Where did you grow up?
Michael: «I live in Wuerzburg, Germany and I'm part of a game developer team called 'KRITZELKRATZ 3000'. This funky name is unpronounceable, even for Germans. However, we have created some great apps and games for a lot of different platforms.»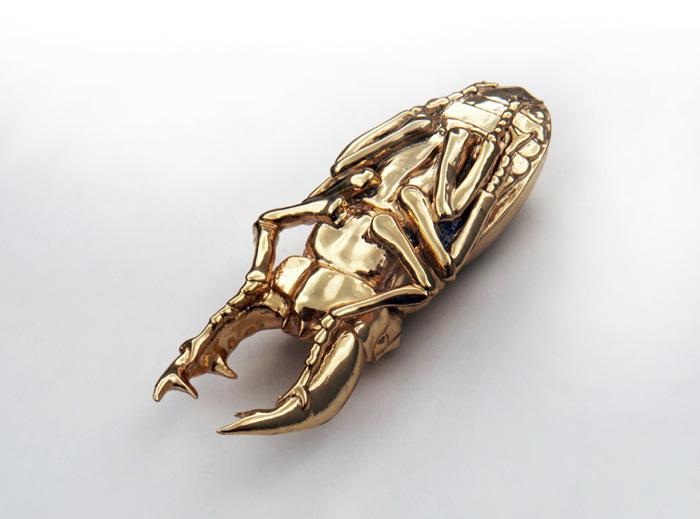 When did you start being interested in design?
Michael: «I've started 3D modeling in the 90s during my studies of communication design. Since I graduated from university, I've been working as a software developer. The handling of 3D models is part of my job.»
How would you describe your style?
Michael: «I really love the movie "Harvey" which was filmed in 1950, where Elwood P. Dowd's best mate is an unseen rabbit, a mystery "Pooka". That's is the main theme in my designs: to be open-minded even if this means having invisible friends! I like to design quirky stuff which makes people feel different, which is a good thing once in a while.»
When did you start printing your collection in 3D?
Michael: «In June 2011 I read an article about 3D printing. This was the first time I heard about it and it really hit me. This way I was able to bring my virtual 3D models to reality. I was so excited about it and this feeling has never left me.»
If you had the freedom of designing anything you want, what would it be?
Michael: «With 3D printing there are already so many possibilities. It's an important technology in many parts of our life: architecture, medicine, lifestyle and so on. Personally, I would like to print larger objects like a whole bicyle. Metal objects with interlocking parts would also be great. I guess it won't take long till this will be possible for  everyone.»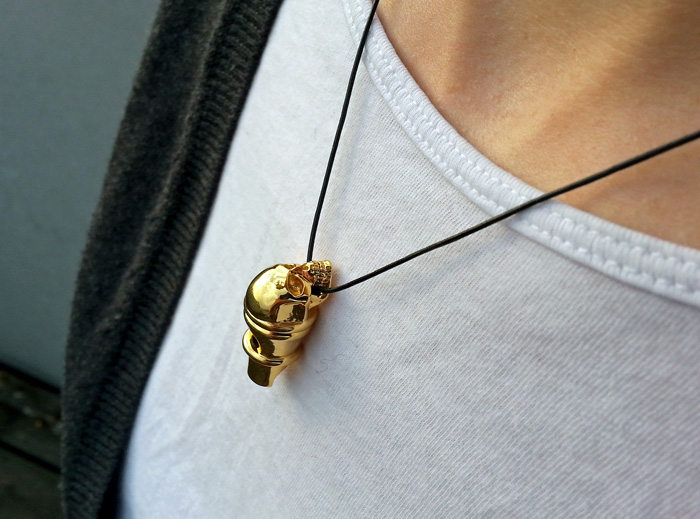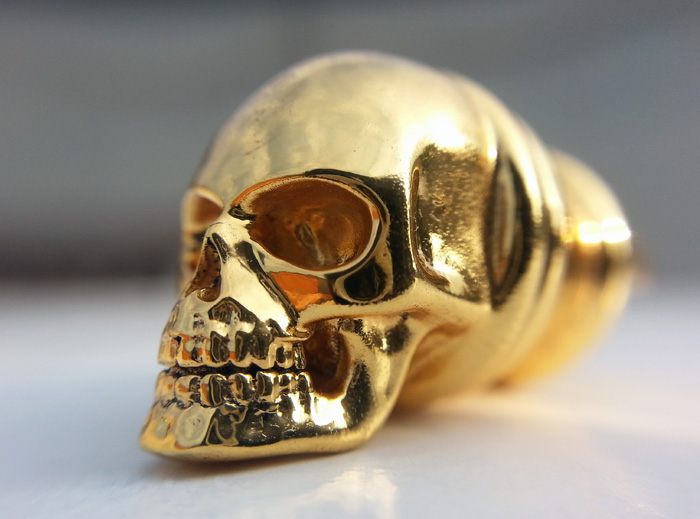 What design are you most proud of?
Michael: «I'm a fan of designs which have a function. This way it's not just luxury; I like the whistles and the buckles I've designed the most which you can see on the picture above. »
What materials do you like the most and why? Michael: « Metal materials like stainless steel, brass, bronze and silver are great. They can be easily post processed and they are very robust. It's like these designs can last forever. »
How do you see your future?
Michael: «3D printing already has a wide influence on my daily life. It supports me in my creative ambitions and it is a good reason to communicate with people all over the world via social media. With 3D printing I have maximum control over the result and I can focus on designing. I don't know where this will lead to, but I'm really excited about the future of 3D printing and I hope I can be a part of it. »
Do you want to experiment with brass as well? Take a look at our design guides, order a sample. Prices drop if you're ordering bigger prints!