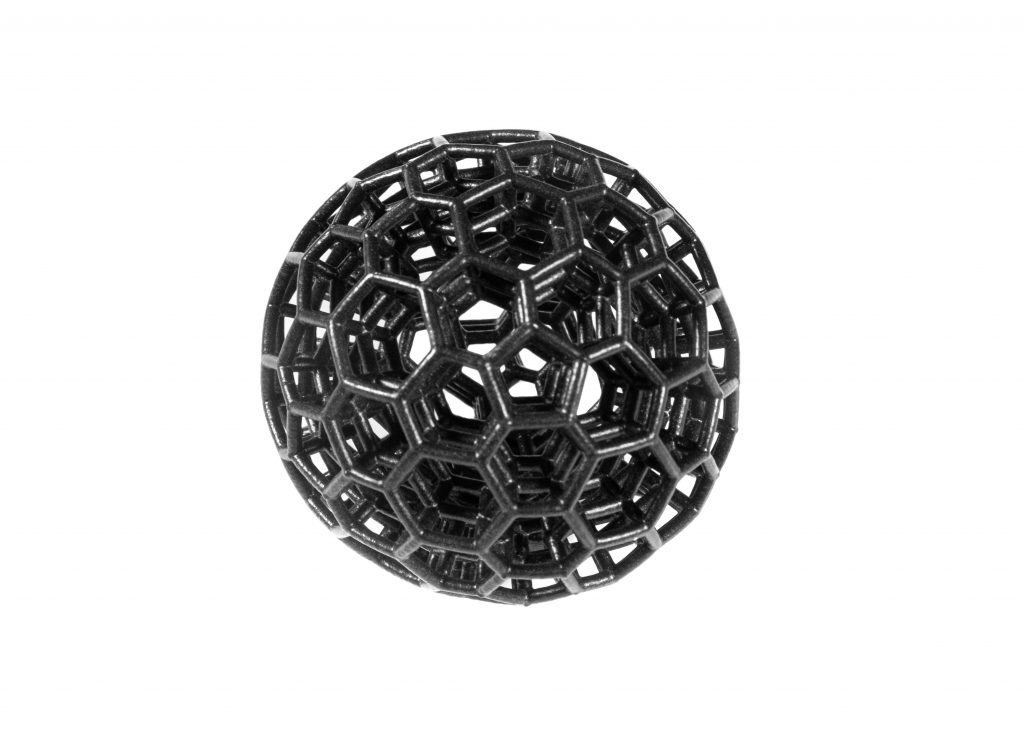 Get To Know Our Rubber-Like Material And Its New Extra Smooth Finish
by Elizabeth | January 20, 2021
In autumn 2019, we announced our new and improved TPU offering! At i.materialise, we're always working hard to expand our range of materials and finishes. And now, we're introducing a new finish to give Rubber-like parts an ultra-sleek look: extra smooth.
Our Research Project Manager Giovanni Vleminckx has been working hard on making improvements to this material — a fully flexible TPU that's resistant to abrasion and wear.
What is the Rubber-like material?
Like our old Rubber-like offering, items made with this material are able to bounce back to its original form. As Giovanni puts it, "TPU has an excellent shape memory. For example, you could drive over a TPU lattice cube with a car and it would return to its original shape. This is a unique feature you would like to have in everything where you have these lattices incorporated. You want to regain the shape that you originally had, but still have the possibility that your part can conform to certain deformations."
TPU is great for prototypes or end-use parts. It's great for fashion pieces, jewelry, shoe soles, or squeezable gadgets. It's already used by industries for applications that require good shock absorption, as well as applications such as air ducts, complex tubing, grippers, skiing goggles, and more.

What are the main benefits of this material?
It has a very high level of design freedom, with walls only needing to be 0.8 millimeters thick.
It's strong enough to allow us to make even large parts.
With our new offering, we have a higher production capacity, meaning we can increase volume and print speeds while maintaining short lead times.
How have we improved this material from the previous version?
Smoother surfaces: We conducted a survey in which 85% of respondents said that the visual and tactile properties of the new TPU are better or much better than the old one
More detail: Features are even sharper with the new TPU.
Color: Our unfinished Rubber-like material is a slate gray color instead of an off-white.
3D printing technology: Our new natural TPU is made using an adhesive agent and heat to fuse powder together in a process called Multi Jet Fusion (MJF). Our old rubber-like offering was made by fusing powder together using a laser, which is called Laser Sintering (SLS). Check out our 3D Printing Technologies page to learn more about the difference.
What's our new finish?
We're now offering an extra smooth finish for Rubber-like prints to get a sleek look. Here's what's different about this finish:
It gives parts a look similar to injection-molded TPU
Extra smooth parts have a premium appearance
It's the only way to get a smoother part in Rubber-like
The finished part has a powder-free feel
Extra smooth prints keep the same mechanical properties as Rubber-like prints without the finish
Extra smooth Rubber-like parts are perfect for both prototypes and end-use parts. If you're looking to 3D print a part for sealing purposes, this is the finish for you!
What would you print in our Rubber-like material? Give the new extra smooth finish a try! Get started by uploading your 3D model.