Leaving
by Joris | July 11, 2011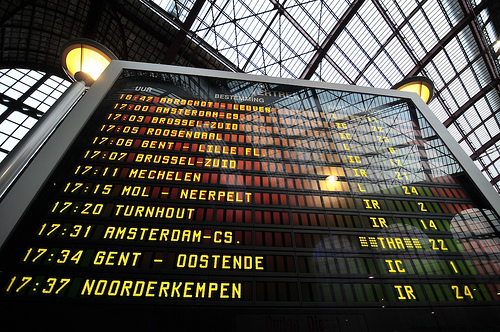 I'm saddened to announce that I'm leaving i.materialise. I had a wonderful time at Materialise and I'll really miss the great and fun team here. I loved working at a place where you were surrounded by such expertise in 3D printing. I also loved walking around and seeing entire car bumpers, bobsleds and prostheses emerge from the many 3D printers here. The knowledge and skill that the staff here use to finish these things still amazes me.
I can only hope that in my time here I've been able to transfer some of my knowledge and skills to the people here. I do believe that if we look at the i.materialise website now we have been able to build a solid foundation for continued and future growth. I also know that the guys have a lot of fun surprises and new things in store for you in the coming months! I want to thank you, the community, for all your efforts in helping us improve the site and all the fantastic designs that you have had made with us. It has been truly inspiring to work with so many talented designers and artists!
For me it is now time to move on and take the big step in starting my own company. I'll be working with a friend to start something that will hopefully make a significant impact in moving 3D printing forward. It's been my dream for several years now to let anyone make anything. By letting people design and make whatever it is they want exactly as they see fit we can 3D print a better world. One that has a lower impact on the environment and where the products suit us. Currently, heavily marketed products with millions of copies predominate. They are not made for us, not suited to us. Mass production is a deception, and a dangerously wasteful one at that. My next venture is a bit of a gamble and it's going to be more difficult than anything I've ever done. But, knock on wood, it might just be another nice little pinprick that will help deflate mass production. More news on that will follow next week.
For any i.materialise related questions you can email contact (at) i.materialise.com
I'll miss you guys! Love, Joris
Image is Creative Commons Attribution, AntwerpenR.