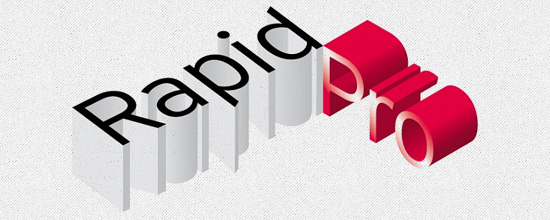 Join us at RapidPro and learn how to boost your business with 3D printing
by Franky | February 18, 2014
Next week, for the 3rd year in a row, we'll be attending the RapidPro Conference in Veldhoven, the Netherlands. Come and check us out at booth 131 and learn how to boost your business with our 3D printing APIs.
The Conference Centre Koningshof in Veldhoven is getting prepared to welcome 3,000 designers, artists and young entrepreneurs interested in the latest developments around 3D printing. On Wednesday 26th and Thursday 27th of February you're all very welcome to visit us at booth 131. You can have a chat with our team, learn more about our online 3D printing service and discover there's more to 3D printing than you ever imagined. Get to see 'Forgotten tools' by Dutch Design company Droog, a collection of titanium cutlery, and Thomas Cornelis' Cowboxes, finalist of last year's big Andy Warhol challenge. Don't hesitate to bring your own ideas and talk about possible partnerships. Go to the RapidPro website to subscribe. Entrance is free!
Most importantly, Wim Verstraeten, our Business Process Manager, will give a workshop on "How to boost your business with the i.materialise APIs". We have developed several APIs that allow applications/websites to connect to our servers. Doing this, we aim to help businesses customize their ordering process and allow applications to upload 3D model files directly to our server for 3D printing.
For those of you, who'll visit our booth and leave their details, we have an additional surprise: your chance to win a 3D printed TULIP.MGX table lamp, designed by Peter Jansen, a Dutch artist and designer who sadly passed away in 2011, leaving behind an unforgettable legacy of design.
RapidPro 2014
26 – 27 February 2014
NH Conference Centre Koningshof, Veldhoven
9.30 – 17.00
http://www.rapidpro.nl/h-en-us/home-professional-en-us
As always, we look forward to meeting you!