3D Printing the Individualized Appear Lamp
by Joris | December 2, 2010
Introducing the individualized Appear Lamp.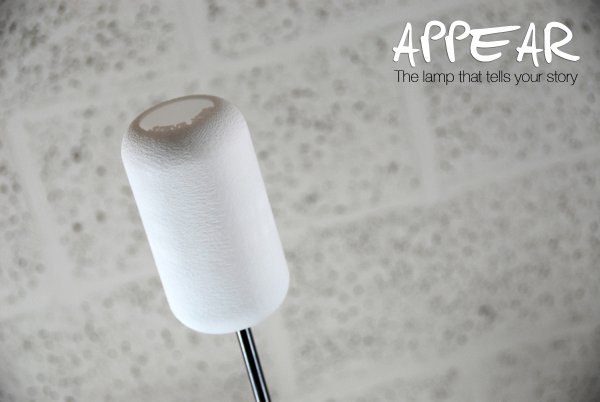 The Appear Lamp holds a secret. Your secret. Once you turn it on, it reveals itself.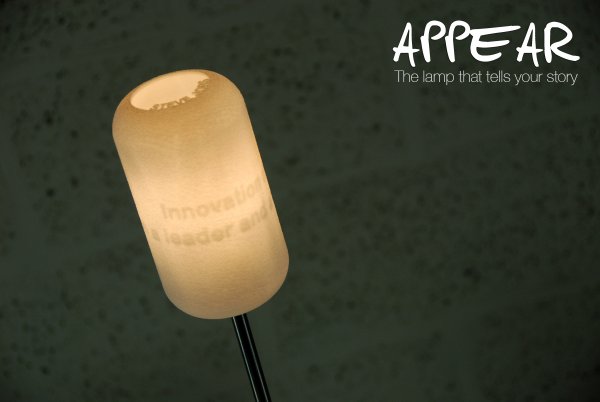 You can individualize your own appear lamp with your very own hidden message. You can play with the different fonts and see how your lamp will look online here.
The lamp costs $99 ($19 including shipping to the States) and comes complete with light, fitting and stand. The lamp comes in both a European and US version. The Appear Lamp is 3D printed in polyamide and manufactured with care in Belgium.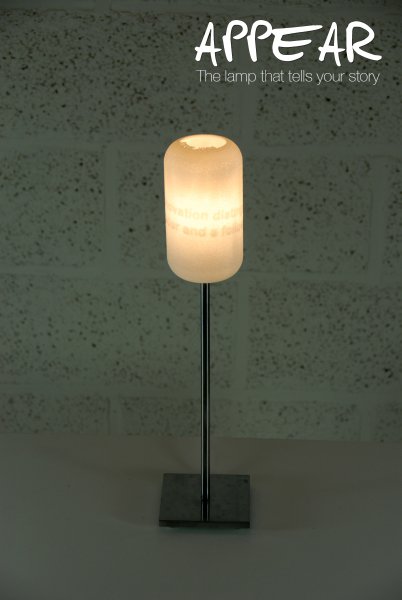 What will you reveal? Will it be a message for a loved one? A joke? A surprise? Explore your creativity with the Appear.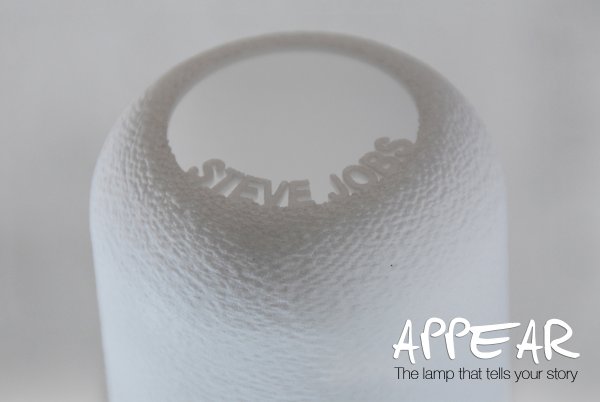 We would like to thank the team at .MGX for all their help with the engineering of the Appear and for letting us build on their ten years of expertise in 3D printed lighting. You can find more images of the Appear Lamp on Flickr.