i.materialise: best online 3D printing service according to WIRED
by Tatiana | September 4, 2013
WIRED UK evaluated the most popular online 3D printing services and guess what? With a score of 8/10 i.materialise is the 'best of the bunch':
"Best of the bunch, i.materialise lets you view and scale your file alongside instant price quoting for a wide range of materials, including ceramic, silver and titanium. Customer service is excellent, too, helping to ensure your designs are fit to print. Orders take a few weeks, but the results are worth it."
At i.materialise we always strive to serve everyone in the best possible way. Your designs, feedback and presence at our meetups and events help us to better understand  your needs.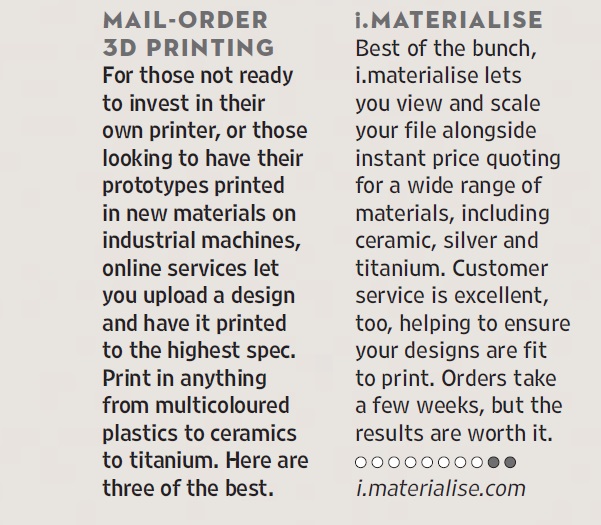 Do you like to read the entire WIRED edition ('Next generation 3D Printing Special') ? Pick up a copy at your local newsstand!