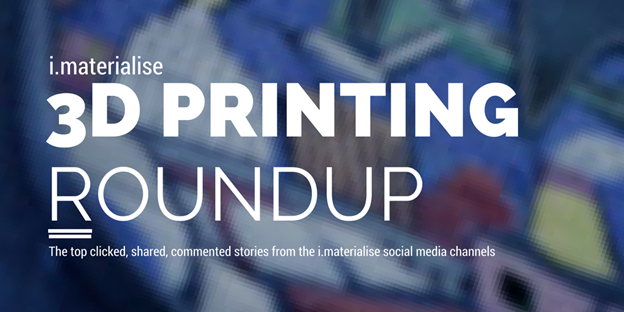 i.materialise 3D Printing Roundup: Week of Sept 15
by Billy | September 21, 2014
Welcome to the i.materialise 3D Printing Roundup, where we highlight the stories most clicked, shared, and reweeted by our community! Every week, we share the top 5 posts.
Our community is passionate about 3D printing. This week's top 3D Printing stories include a titanium bicycle, highlights from the London 3D Printshow, and much more!
Let's dig in.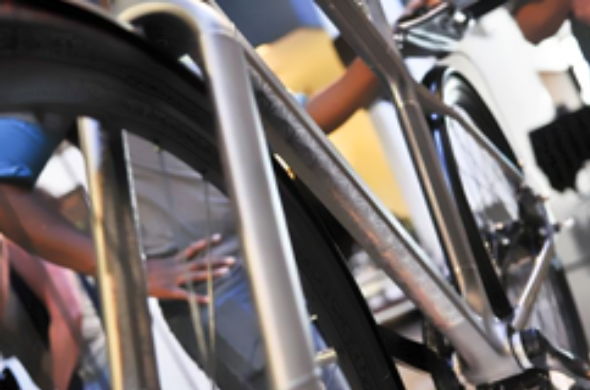 Portland Firm Draws Huge Crowd with City Bike 3D Printed in Titanium
A Portland design firm by the name of Industry, know for their work with Nike, teamed up with Ti Cycles to create a concept bicycle out of 3D Printed titanium. The result is a beautiful bike that is lean and mean. Read more about how this Portland Firm Draws Huge Crowd with City Bike 3D Printed in Titanium.
2014 Highlights and for the New York Maker Faire + London 3D Printshow Wrap-Up
Every now and again, they let us loose in the wild. Last week it was for the New York Maker Faire. We took a ton of pictures and would love to share them with you! And earlier this September, we also visited the 2014 London 3D Printshow. For information and pictures about that, check out our wrap-up for the London 3D Printshow here.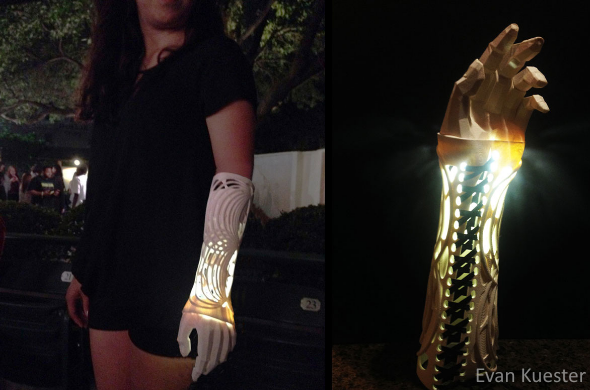 Beautiful 3D Printed Prosthetic Arms by Architecture Students
Some people doodle when they're bored in class. Others daydream. Evan Kuester, an architect student, decided to design and 3D print a prosthetic arm for a complete stranger. A moving story, this one is well worth the read about unlikely friends and an even unlikelier career transition. Read how Apparently Beautiful 3D Printed Prosthetic Arms are what Architecture Students Make when they are Bored.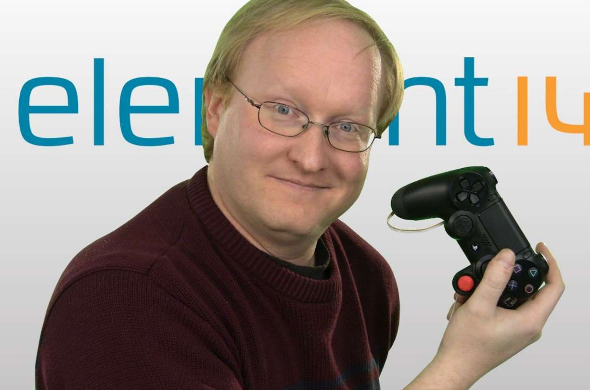 One-handed PS4 Controller created by Ben Heck
Ask and you shall receive. That's what Ben Heck has done by creating a PlayStation4 controller for single handed use. All of the buttons have been moved to make it possible for game play with one hand. Read on as Ben shares how he created the controller with 3D printing.
3D Printable iPhone 6 Template
Not only can you have one the coolest phones of 2014, you can be the envy of your friends by creating your own custom 3D Printed iPhone 6 case. Available in multiple finishes and materials see how you can get your 3D Printable iPhone 6 Template today!
Thank you for your continued contribution to the i.materialise community. We wouldn't be able to create this awesome list of the top 5 social media stories with you!
Remember, you can find 3D printing tips and tutorials via Tutorial Thursday, and throughout the i.materialise blog. Be sure to follow us on Facebook, Twitter, and Google+ for the latest news.