First World War Soldier identified using 3D Printing
by Joris | March 22, 2011
A team of researchers from Canada"s Directorate of History and Heritage have managed to identify the remains of a First World Soldier. The team used forensic anthropology, facial reconstruction, isotopic analysis and…3D printing to identify the fallen soldier.
Canadian private Thomas Lawless was killed on June 8th 1917. His body, along with a comrade, was discovered in 2003 on a construction site. The comrade could be identified using DNA testing but the team were unable to find a  mitochondrial DNA sample to compare Private Lawless" DNA to.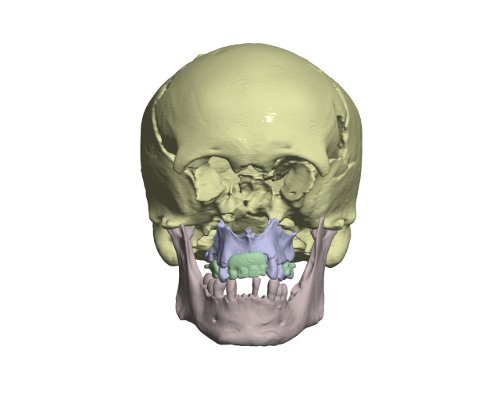 The initial scan of the remains. Image credit Steve Kruithof.
"The identification team created 3D computer models of Lawless"s skull, derived from CT scan data of several large skull fragments, in order to narrow the list of possible matches for the remains. Physical models of the skull were produced using a Z Corporation 3D printer (..).  Using muscle markings on the skull model, scientific tissue-depth tables and plastilina modeling clay, the team worked with noted artist Christian Corbet to construct a face on the model. They then photographed that face, and superimposed images of it on photographs of soldiers who were potential matches. By seeing how the images lined up – by face height, width and features such as jaw shape – the team was able to narrow the list of potential matches to two. An isotopic analysis of teeth and the jaw bone indicated that the recovered soldier grew up in Dublin – a direct biographical match with Lawless."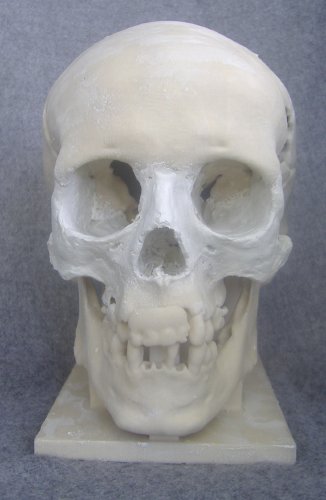 Image credit Andrew Nelson.
The Zcorp 3D print of the Skull. The plaster was added by hand to finish the reconstruction.
I think this is a really innovative use of Zcorp 3D printing. Private Thomas Lawless was buried "March 15, 2011, at La Chaudiere Military Cemetery in Vimy, France, with his family in attendance."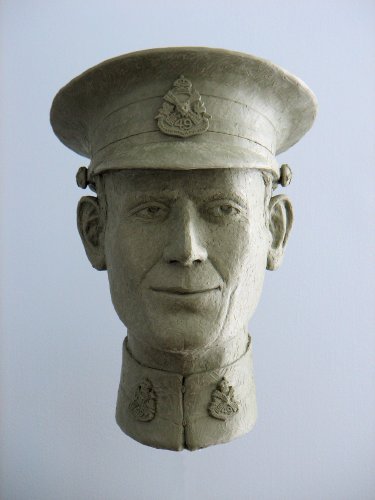 The final reconstructed face. Image credit Cristian Corbet.
The image below is of Private Lawless taken before the war.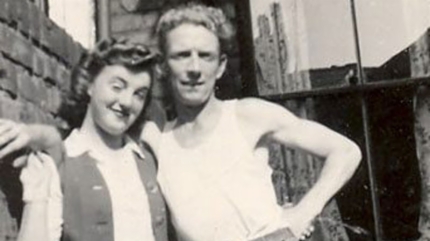 Image via the Edmonton Journal from the Canadian Department of National Defense.
Via PR Newswire.