Enhancing Furniture with 3D Printing: Furniture Design Student Creates Unique Table Design with 3D Printed Parts
by Fabian | September 24, 2015
21-year old Simon Philips uses his passion for mathematical geometry and the power of 3D printing to create one-of-its-kind tables. Read on to learn more about Simon's stunning first 3D printing project.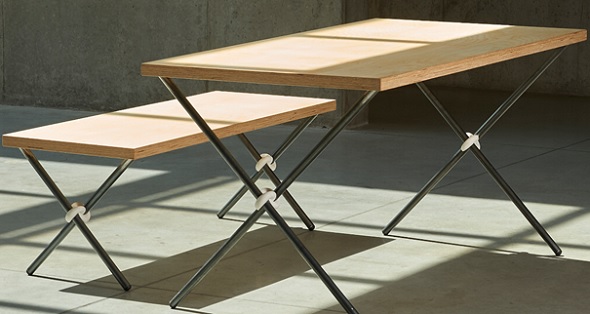 Simon Philips is a 21-year-old graduate in interior and furniture design, from Belgium. During his studies over the last three years, he used his passion for design to ace multiple school projects. Besides designing, Simon is a big music fan who started a blog for modern music enthusiasts, and often takes his fixed-gear bike out for a ride.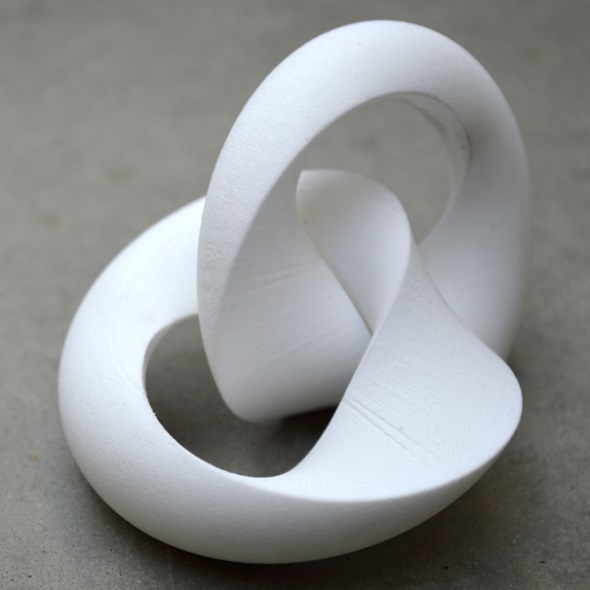 In his graduation year, Simon was in need of a thesis project. Shortly before deciding on his topic, he visited the Interieur Kortrijk, one of the biggest interior design and furniture exhibitions in Belgium. That's where Simon saw the Keystones Table by Minale Maeda, which turned out to be a great inspiration for his project.
Another inspiration for his design was a granite sculpture called Oushi Zokei by Keizo Ushio, a Japanese artist. Simon told us: "All my life I've been interested in mathematical geometry and this shape intrigued me so much I wanted to do something with it."
And that's how Simon's project was born: "To make a long story short, I combined a piece of art with modern 3D printing techniques. Of course I had to do a lot of research on the shape as well as on the possibilities of 3D printing. Because the shape already existed, I had to figure out how I could use it as a constructive piece in furniture."
While Simon's design looks quite simple, there is more to it than meets the eye. He actually had to take into account a lot of factors for to find the best material and model the perfect design:
"I had to put two round frames through the holes of the tori (torus is the mathematical name for a donut shape, two or more are called tori) so they cross in an angle of ninety degrees. By doing this the two separate tori lock into each other and can't move anymore. Although the round frames can move within the tori which makes it similar to a hinge. A very important point is that the diameter of the torus had to be exactly the same size as the hole in the middle of it; this is the only way the two separate tori could lock perfectly into each other."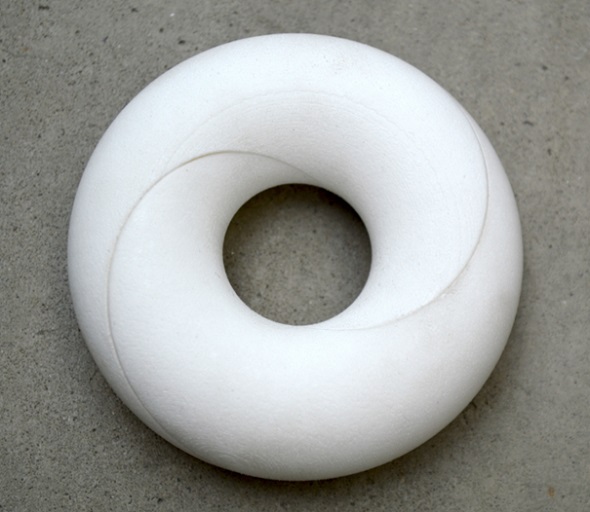 For his research on 3D printing he was searching for the appropriate material. Simon had to consider many factors like flexibility, strength, price cost, durability, and so on. After comparing some materials and doing a few tests on them, it was clear that polyamide (nylon) was the perfect material to use for his furniture design. It's a very strong material and it's slightly flexible at the same time, the price isn't too high, and the material is durable, especially when you give it a finishing touch like a dye.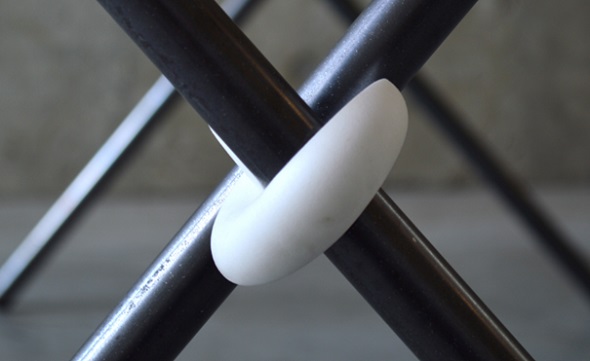 However, Simon still had to ensure that his design would withstand the weight of the table:
"Once I got the basic shape and the appropriate material for the 3D print, a hidden construction in my tabletop had to be made to ensure that the tori didn't have to bear all the weight while the table is in use. The two round frames I've put through the tori had to be blocked at a specific point so they couldn't go any further than ninety degrees."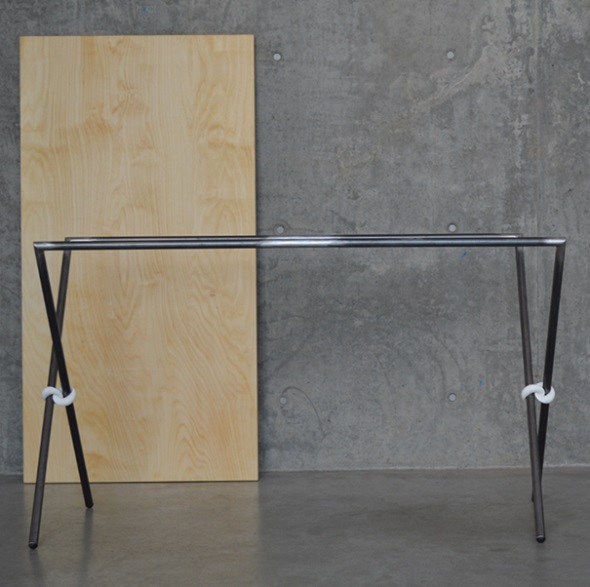 Simon designed his table part in SketchUp and Cinema 4D. The torus had to be split into four separate parts. "I drew them independent from each other but put them in the right position afterwards. This was all done in SketchUp."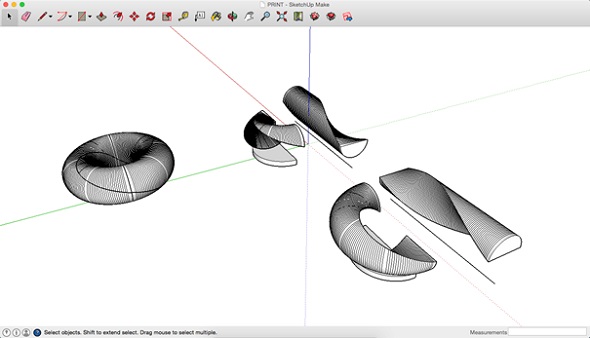 He exported the .skp file to a .3ds file so it could be opened with Cinema 4D. There he put the parts together two by two so he obtained the shapes that were needed to make the torus. Then Simon had to make sure the two parts didn't touch each other. Now that the parts were drawn and put in the right position there was only one thing left to do and that was exporting the .3ds file to a .stl file and ordering the print via i.materialise.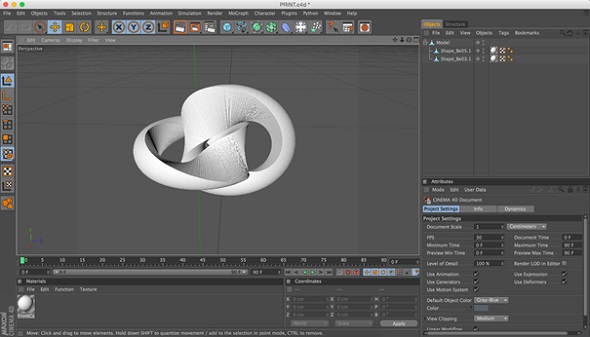 Do you want to start your own 3D printing project as well? Upload your 3D design here and let us take care of the printing process. Choose from our range of 18 different materials and 100 different finishes.