Brass PU coated has entered the building!
by Tatiana | November 22, 2012
After gold plated brass, we're happy to offer you the PU coated version! Check out how you can use the material in your designs.
Firstly, we introduced to you gold plated polished brass, but from today on, the natural PU coated version has entered the building! Asked by many people of the community we're happy to offer you this material. Michael Mueller, designer: "The brass material looks great, really nice to use with jewelry. "
Brass has by nature a yellow/reddish color. By choosing the PU coated option, your model will keep the original color and be protected against scratches and oxidation. Mueller made a brass PU coated version of his whistle and the result looks stunning:
Compared with gold plated polished brass (brass electroplated with a tiny layer of gold), your design will have a vintage look which you see a lot nowadays. If you compare the two finishes, you can clearly see the difference. More information can be found on the material page.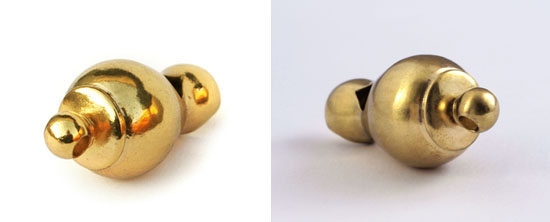 Designers use this finish for different creations such as jewelry or sculptures. It's a very appropriate material for all your Steampunk designs, which need that 19th century scientific romance look.
And what about pricing? The price is directly related with the volume of the model to print.
The bigger the model volume, the less you pay per cm³. Here are a few examples to give you an indication of cost:
1 cm³ costs about 25 euro (excl. VAT)
5 cm³ costs about 95 euro (excl. VAT)
10 cm³ costs about 160 euro (excl. VAT)
We're looking forward to seeing your designs. Keep us posted!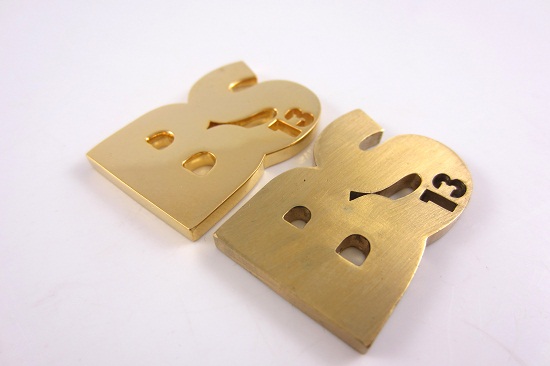 PS: Want to check out the material? Sample kits are now available for 25 euro.