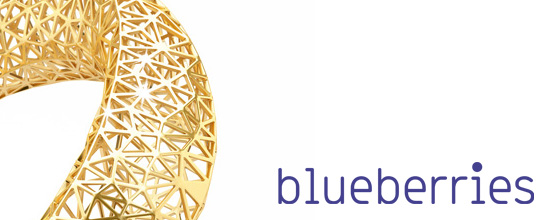 Blueberries anyone?
by Steven | February 26, 2014
Some people might eat them…some people might wear them! 3D printing offers an endless world of possibilities and fashion is definitely benefiting from it. At least that's what jewelry maker Markéta Richterová and designer Zbynek Krulich thought while incorporating 3D printing in their artwork. They launched the Blueberries brand in 2012 and they have been producing exquisite jewels and accessories ever since.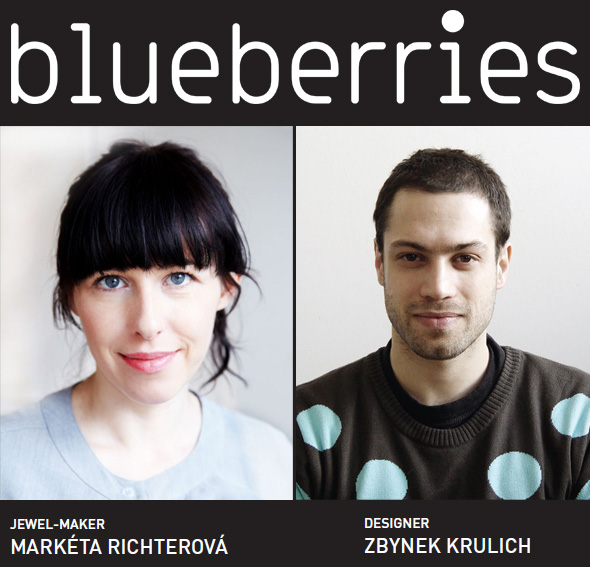 The duo's inspiration comes in particular from natural structures, both organic and inorganic. In their work they play with light, matter, composition, scale, and geometry. The designs are then 3D printed and sold through their online shop. A photoshoot of their recent designs has been planned but we couldn't  resist already showing you some renders of their designs.
And it's not only their customers who love Blueberries. Markéta's and Zbynek's first collection of jewels produced using 3D printing was presented at the Designblok '12 exhibition in Prague in October 2012, where it won the Czech Grand Design Award 2012. Afterwards, the Blueberries collections were unveiled at various exhibitions and events, like DesignSupermarket, Design Weekend Košice, Czech Grand Design Awards exhibition, Together Again by UNOSTO and Pecha Kucha Night.
We love seeing businesses and passions sprouting from 3D printing and how much appreciation their projects receive from people around the world. And keep in mind: You could be the next one we feature here.