Summer of Surprises – Week Six: Alumide Enhancements
The i.materialise summer of surprises is now in its sixth week! Every week in July and August we announce new enhancements, price drops, discounts and coupons that will save you money. This week's surprise: two great enhancements for Alumide, our strong and sparkling plastic material.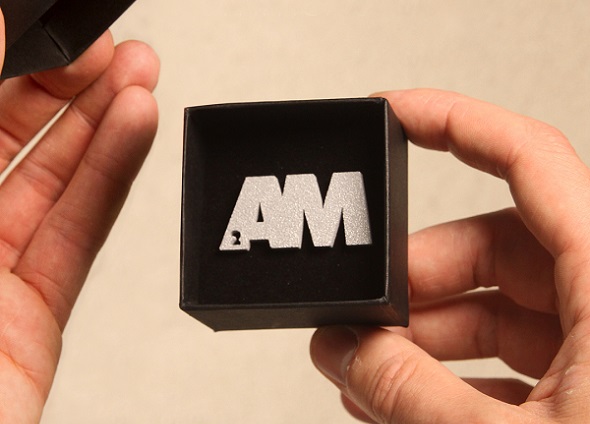 Earlier this summer we already announced a big, permanent price drop for 3D printed Titanium parts and three great news about Polyamide. This week we have good news for you once again: 3D printing in Alumide just became faster and bigger!
Faster production times for Alumide: Speeding up production times is always important for us. We know that speed is often of the essence for your designs and that's why we are constantly searching ways to improve our production flow. Our goal is to get your 3D prints as quickly as possible from a virtual 3D file on your screen to an actual 3D print on your doorstep. That's why we are happy that the production times of dyed Alumide were improved by one day: they now ship as of nine business days instead of 10.
Bigger printing sizes for Alumide: The maximum printing size of has increased drastically. Natural Alumide can now be printed up to a size of 650 x 330 x 560 mm – that's 212% more than our original 310 x 310 x 400 mm bounding box. For Dyed Alumide the size has increased by 35%, from 200 x 150 x 150 mm to 270 x 150 x 150 mm.
About the Material
Alumide models are constructed from a blend of gray aluminum powder and white polyamide powder on laser sintering 3D printers. Alumide is a strong, somewhat rigid material that can take small impacts and resist some pressure while being bent. The surface has a sandy, granular look and is slightly porous. The color of the material is matt gray with sparkling aluminum particles. To add some color to your design, your design can be dyed in 5 different colors. You can take a closer look at Alumide here.
If you want to learn more about Alumide, you might want to check out our blog posts about '5 Stunning 3D Prints in Alumide'. Stay tuned for more announcements throughout July and August! We will announce new deals and promos every week. Subscribe here to never miss out on a single update or discount.