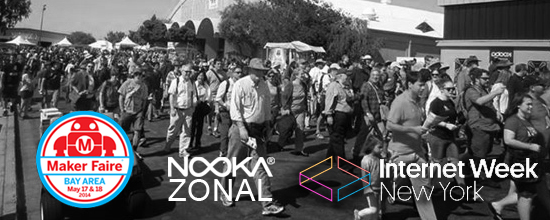 A Jam-Packed Week of Events Ahead!
by Yui Takahara | May 16, 2014
TGIF everyone! With three cool events coming up, this weekend and the following week are going to be especially exciting for 3D Printing enthusiasts in the U.S. You'll definitely want to check out the following must-see events: WantedDesign, Maker Faire Bay Area and Internet Week. Of course, i.materialise is participating in all three!
WantedDesign: May 16–19, New York City
i.materialise and Nooka are unveiling 3D Printed concept pieces at the ZONAL exhibition. We're happy to see that the news is spreading around the web about this cool event after we announced our collaboration last week on the blog.
.@NOOKA is #3DPrinting Away in NY with @imaterialise http://t.co/wc9iDYPcdH via @3dprintindustry pic.twitter.com/OW8EutqRHs

— 3D Printing Industry (@3dprintindustry) May 14, 2014

WantedDesign is open to the public on May 17th and 18th. Two-day passes are available online or at the door. Design professionals, design students, visual merchandisers or anyone who is categorized as a "trade" attendant can register here and join the event from the 17th to the 19th for free. Joris from our New York office will be at the ZONAL booth to represent i.materialise, so come say hi!
Maker Faire Bay Area: May 17–18, San Mateo
We've blogged a few times about the 9th annual Maker Faire Bay Area so you may know quite a bit about this event already. If you still haven't decided what to see, check out yesterday's entry. Our booth is #145 in Expo Hall. Mark it on your map and you're ready to hit the event!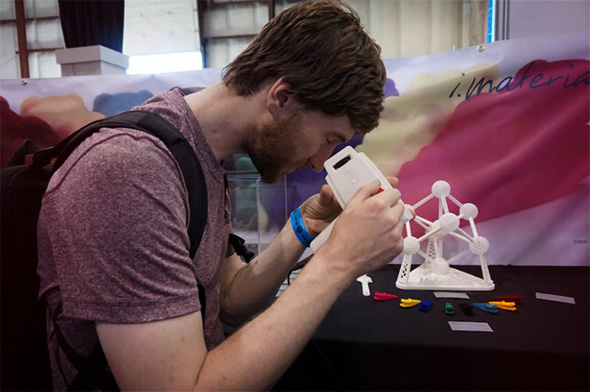 Internet Week: May 19–25, New York City
Internet Week was started in 2008 to celebrate the openness of the web and the digital community of New York City. Since then, it has grown into an event where technology, business and culture meet, shining an even brighter light on New York's digital community.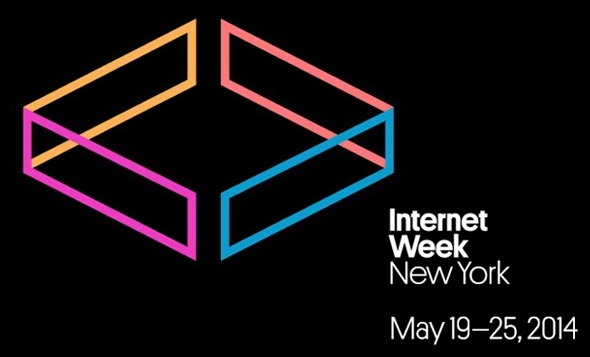 A group of 3D Printing lovers, led by Bradley Rothenberg, entered the "Make the Stage" competition to present their passion for 3D Printing during this year's Internet Week. Out of 214 panels submitted and 11,117 votes cast, they won one of the coveted 10 spots. Adding to this already impressive achievement, we're happy to announce that one of the 5 panelists attending from this group is Joris from Materialise's New York office!
This panel, entitled "Computational Fashion – 3D printing for the Body," will discuss the implications, potential impact and new possibilities of 3D Printing within the fashion industry. The panel will be live-streamed, so even if you live on the other side of the world and aren't able to attend the event, you can still check it out. For those lucky folks attending the event, here's the schedule for the "Computational Fashion" panel.
Date: May 21st
Time: 11:30am –12:00pm
Location: EVOLVE MEDIA Stage in HQ Metropolitan Pavilion
There are tons of other 3D Printing-related panels happening during Internet Week, so check out the program and find your favorite!
Have you marked your calendar yet? We know that unfortunately not everyone can attend these awesome events (we all wish we could go as well!), so we'll share the pictures as soon as we get them from the U.S. team. Have a great weekend everyone!