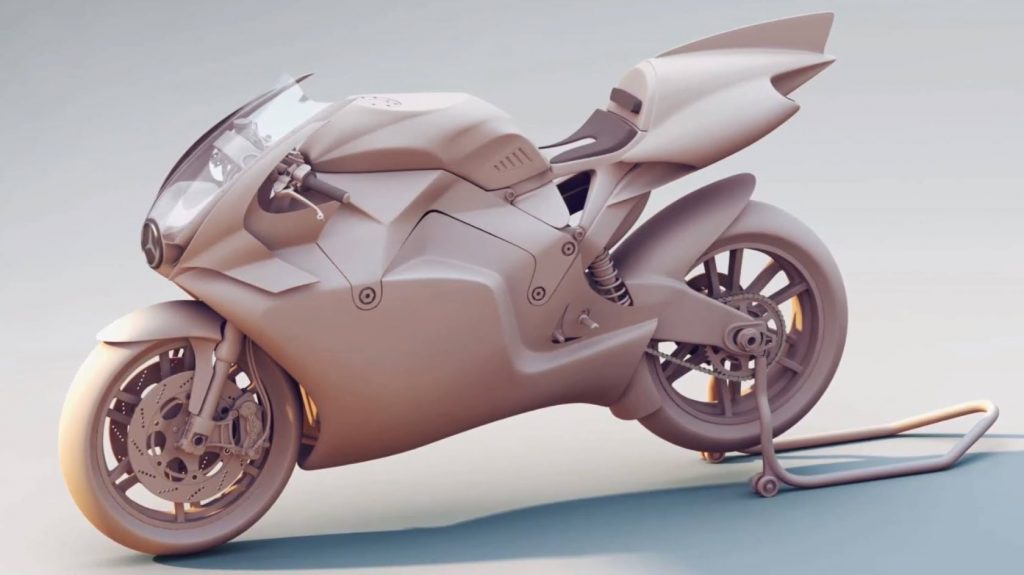 How to Get Started with 3D Printing on Modo
by Aura | October 13, 2017
Modo is a 3D modeling, animation and rendering program which runs on Windows, Mac and Linux computer systems. This software by Foundry is a 3D printing design tool suitable for every field: games design, arts or science, but it is designed for 3D artists in particular.
Modo stands out for its interface and tool set, which provide a very intuitive workflow. It can work with existing pipelines and it supports a wide variety of industry-standard files and image formats, allowing a bi-directional exchange of data.
Modo is a great tool for 3D professionals and advanced users thanks to its integration functions. It is considered one of the most popular design software programs for 3D printing.
Main features of Modo for 3D printing
Modo offers many advantages for 3D designers and we want to highlight some of its main features.
Modeling
This the most remarkable feature of this 3D design software. The big amount of modeling tools and options available on Modo can be overwhelming at first but they are grouped by function. Understanding the use of every group will help you when working with each individual tool. This software features MeshFusion Boolean tools for a smoother experience.
Modo is a polygon modeling software and most of its tools are a combination of building blocks, transforms, action centers and fall offs. These can be combined to get more powerful tools: a default toolset with a potential for limitless numbers of variations. If you find a variation that you like, you can save it as a tool preset and use it again whenever you want.
The work plane is a 2D plane upon which all tools operate and it's adaptive: it will predict which plane you want to work on depending on how you are looking at your model. Tools will always work across this active plane. You can align the work plane to any part of your model and the whole tool system will adapt that change, allowing you to work locally in any part of your scene. These costume planes can also be saved to be used later on.
Models here can exist in any combination of 3D polygon types which you can choose depending on what you are making, so you can use it for a wide variety of tasks.
Selection in Modo is very easy as components can be paint selected, loop selected, pattern selected, moved, expanded, contracted or inverted. You can even select components based on their geometric properties and the intuitive polygon tools allow you to slice, slide, bridge, extend and extrude geometry with them.
Modo has many different modeling approaches, so you can decide which one is better for you at any time.
If you need to work on repetitive tasks while modeling, it can be useful because you can use a macro to record your actions, save them to your configuration and rerun them when needed, speeding your workflow considerably.
Sculpting
Another important feature with Modo is that it offers the possibility to model and sculpt a basic texture and then go back to model again, making the workflow very pleasant. Modo also integrates 2D and 3D painting techniques.
It is advisable to use a pressure-sensitive tablet for greater precision when modeling and texturing with Modo.
The software has three types of sculpting and each one has its own requirements.
– Mesh: Great for building rough forms. It uses raw geometry and is not recommended for fine details
– Image-Based: Uses image maps for accurate details
– Multi-Res: A mix of the other two types. It offers the flexibility of mesh sculpting with the fine detailing of image-based sculpting. The drawback of this kind of sculpting is the big amount of resources needed to calculate multi-resolution meshes
By combining a basic tool with different brushes and inks you will be able to generate a great number of costumed tools and save those as presets. You can even control and preview the shape of a brush and apply it with a variety of tools, as well as creating masks to control the surface of the models. There are many different solutions depending on your approach to sculpting.
Visualization
Modo is a great tool for visualizing 3D design projects at any point during the creative process. You can import many formats to program and, once on the software, you will have access to all the texturing and rendering tools. The UV tools will help you reach every part of your object to work on it.
With the drag and drop workflow you can manipulate images and place them in context, and the renders preview allows you to see your changes in real life.
As you can see, the possibilities are endless and the great thing about it is that you can personalize your workflow and adapt it to every design and project. It might not be the best option for beginners in 3D design but its versatility turns it into a very good solution for experienced 3D artists.
You can get started on Modo with a 30-day free trial and become an expert with their learning packages and tutorials.
Printing your Modo 3D design
To print your 3D design created on Modo, you can export your files to STL format and the export will triangulate or freeze the mesh for you. Before that, you should make sure that all units are in millimeters, to avoid incompatibilities.
Is your Modo design ready for 3D printing? You can upload your model to our website and we will print it in high quality with the material of your choice.
To be sure about which material suits your design and texture better, compare different materials for 3D printing and even order one of our sample kits in advance.
If you are interested in 3D sculpting, you should also check out these other 3D sculpting programs: you'll be sure to find the program you need.
Featured image © Foundry