Empowering Mass Customization: How 'Digital Forming' Is Creating Unique Products with 3D Printing
by Fabian | October 27, 2015
London-based firm Digital Forming enables customers to co-design their own 3D printed products – anything from a mobile phone case to an espresso cup or a silver ring. With easy-to-use, user-friendly design apps, anyone can create a personalized, one-of-its-kind product in minutes.
Creating Personalized Products with 3D Printing
Digital Forming's apps allow users to tweak the shape, size, color, design and material of a pre-defined basic object. The customized product is then manufactured at i.materialise's 3D printing facility.
"Digital Forming's purpose is to enable the spread of mass customization and personalization – we believe that the consumer should have the final say in how their product looks and feels," says Victoria May, Community Manager & Product Designer at Digital Forming.
"3D Printing allows anyone to create something truly unique in a range of materials – mass customization on demand. Designers create the base design, set the parameters around co-design. Customers then co-design, and 3D printing enables the manufacture of these bespoke products at an affordable price."
Customizable Products: 3D Printed Jewelry
So let's take a look at some examples. The image below shows how users can create their own customizable rings. The overall shape, material, size, and text of the 'Crown Ring' can be freely chosen by the user.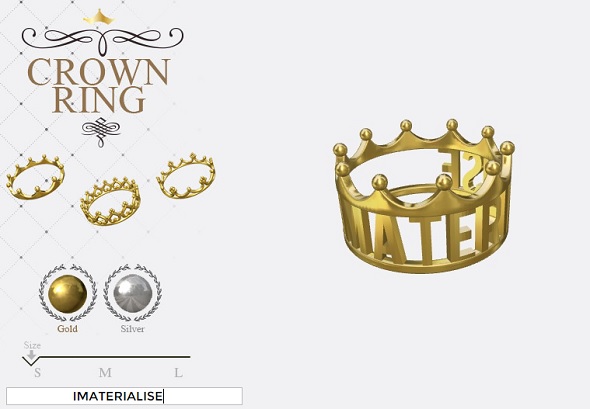 Some further customizable jewelry items such as the 'Geometric rings', 'Cufflinks', 'Shape Combination rings' and the 'Symbol Ring' all come with their own design app. Typically these items are printed in silver or gold-plated brass.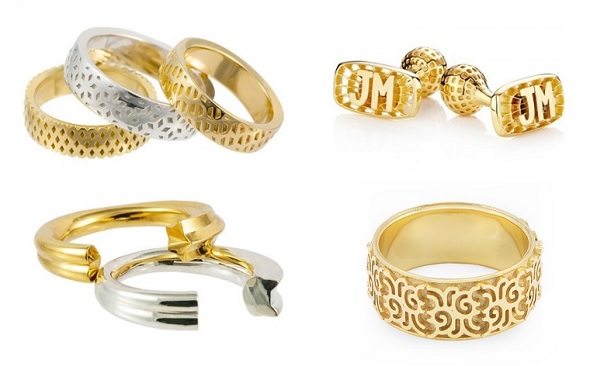 Customizable Products: 3D Printed Plastic Items
Of course the same idea is applicable for bigger home décor items printed in plastic. The 'Magic Vase' is a fully customizable 3D printed vase in polyamide. Besides the 'Magic Vase', users can also co-design their own 'YelloBerry Key Ring', and iPhone 6 and iPhone 4 cases in this material.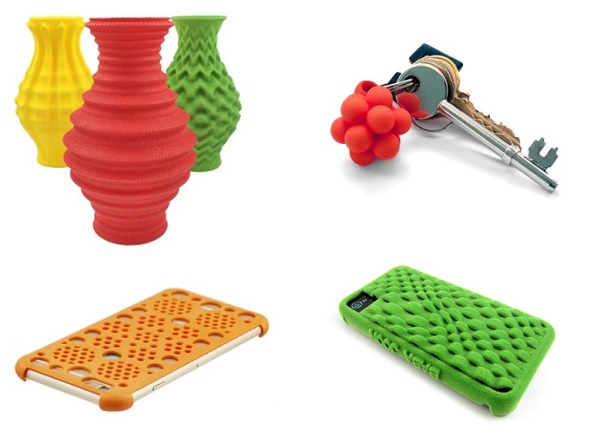 Beyond Plastics: 3D Printing in Steel and Ceramics
However, it doesn't stop here: since 3D printing in steel or ceramics is also possible, it's not surprising that Digital Forming has also created apps for those materials. Below you can see an example of a customizable 'Steel Key Ring' as well as a 3D printable espresso cup that is ready to be tweaked to your tastes.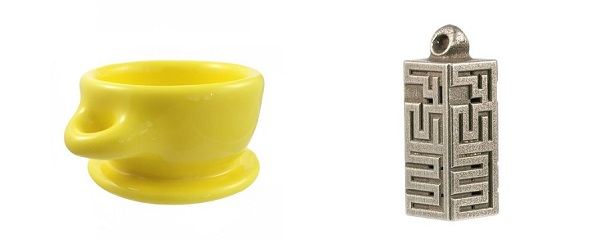 Mass Customization: The Future of Manufacturing?
Will we soon 3D print more and more unique products that were created by the customers themselves? Victoria is very optimistic about the future of 3D printed customizable products: "We see more and more retailers wanting to provide a more bespoke service to their customers. The ability of 3D printing to provide a cost-effective mass-customized solution will mean it is used more and more by mainstream retailers."
If you are interested in Digital Forming's products, visit their website or browse their shop for customizable products here on i.materialise. If you want to learn to connect your design tools, apps, and websites to our 3D printing facility, our API section is what you're looking for. If you already know how to create a 3D file and want to print it in any of 100+ materials and finishes, simply upload it here.