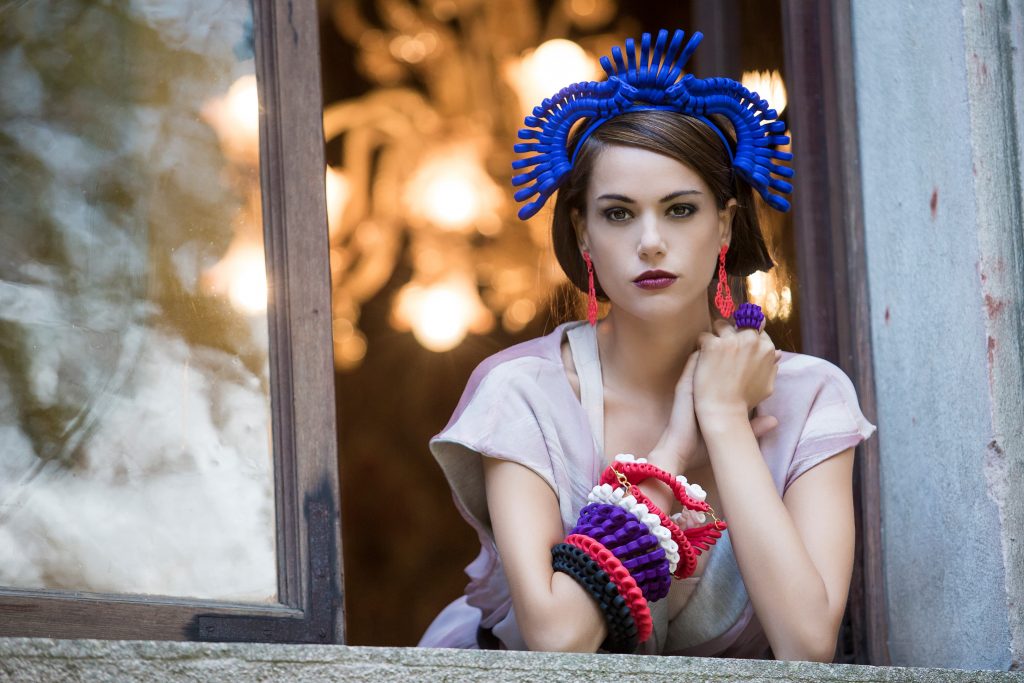 10 Stunning 3D Prints in Polyamide (SLS)
by Fabian | April 11, 2019
Polyamide (SLS) is the all-rounder when it comes to 3D printing materials. It can be used for hand-painted sculptures, tech gadget prototypes, stunning fashion and jewelry design, or even pieces of art. Since this nylon plastic comes in 26 different finishes and can be used so universally, we thought it was about time to pay attention to some of its outstanding designs. Take a look at the 10 coolest polyamide objects we ahve created in our 3D printers . 
1. Sculptures by Danny van Ryswyk
If you've been following i.materialise closely, chances are you've already heard of Danny van Ryswyk's incredible 3D printed sculptures. His designs are 3D printed in polished Polyamide and then hand-painted by the master himself. He even wrote a tutorial on how to paint Polyamide prints right here.
This 3D printed boat is another example of how to paint a polyamide model if you are a 3D printing beginner.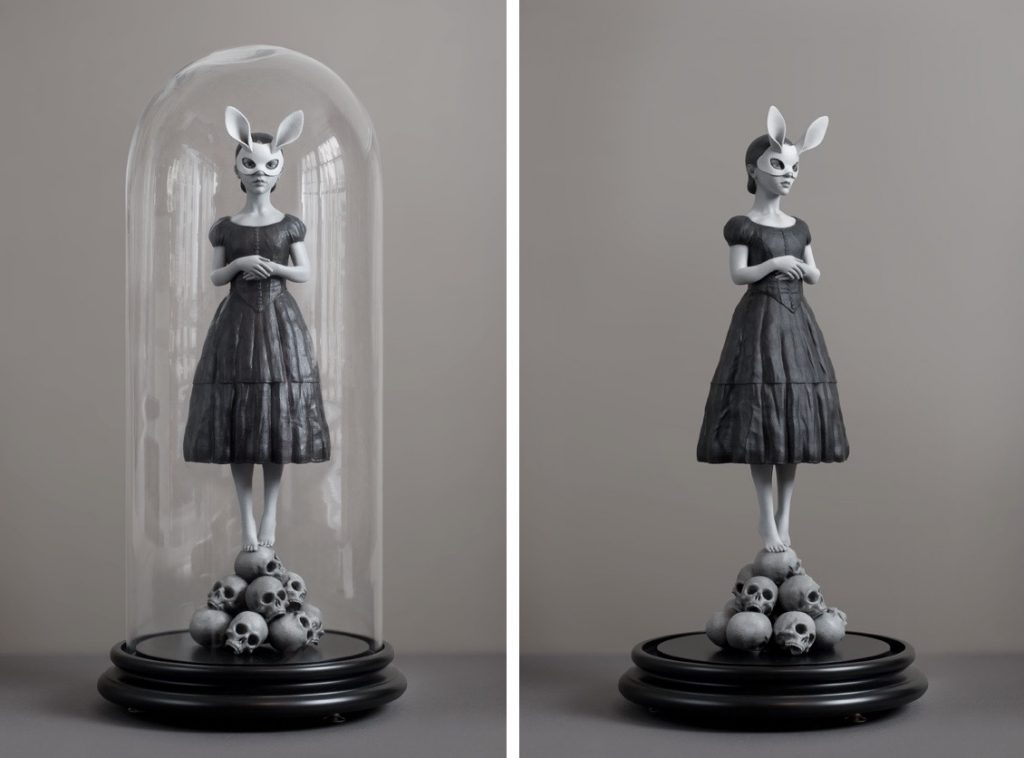 2. Jewelry & Fashion by Francesca Paolin
Asian cultures, African tribes, long-forgotten memories and adventurous dreams: Italian fashion and jewelry designer Francesca Paolin creates one-of-a-kind 3D printed jewelry collections. Instead of choosing conventional materials like precious metals for her designs, Francesca surprises us with colorful 3D prints in Polyamide. Read on to learn more about her refreshing fusion-designs in our blog post here.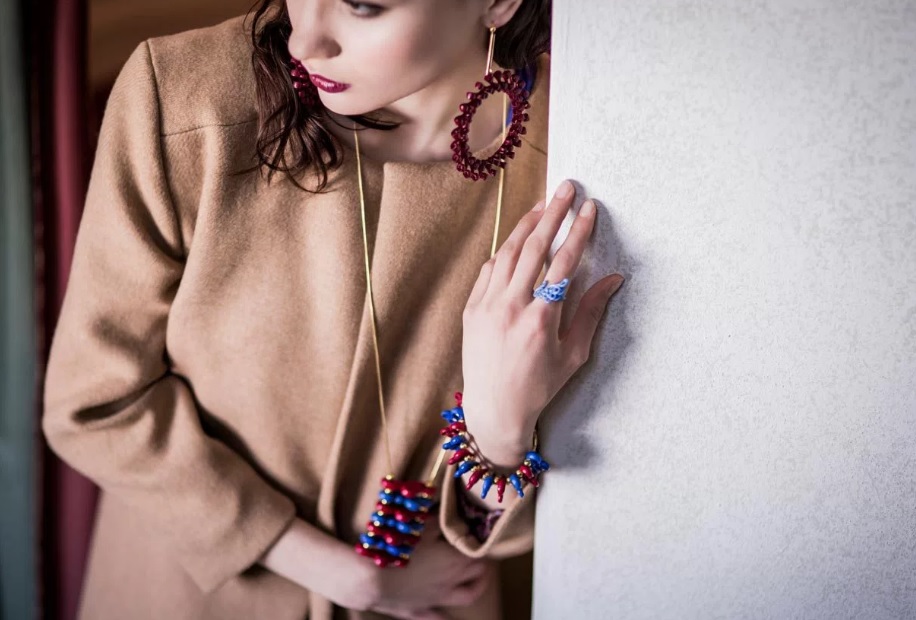 3. Pieces of Art by Drzach & Suchy
Swiss designer duo Drzach & Suchy have surprised us with a 3D printed art piece like no other. After the stunning 3D printed shadow art that they printed with us, we were really excited about their next project: a 3D printed haiku in Polyamide that is only visible in water. Sounds intriguing? Take a look at the video below or read our dedicated blog post here
4. Tech Gadgets by Jermo Ikonen
Jarmo Ikonen's 'Flexbone' is an iPod Shuffle accessory, which makes training and listening to music even more enjoyable. Flexbone also makes training safer, by getting rid of earbud cords. And it also gives you even better control of the Shuffle because of its separated control buttons. This product is a great example of one of the many advantages of 3D printed Polyamide: if the wall thickness of your print is relatively thin, this material becomes somewhat flexible and therefore perfect for wearables and iPhone cases.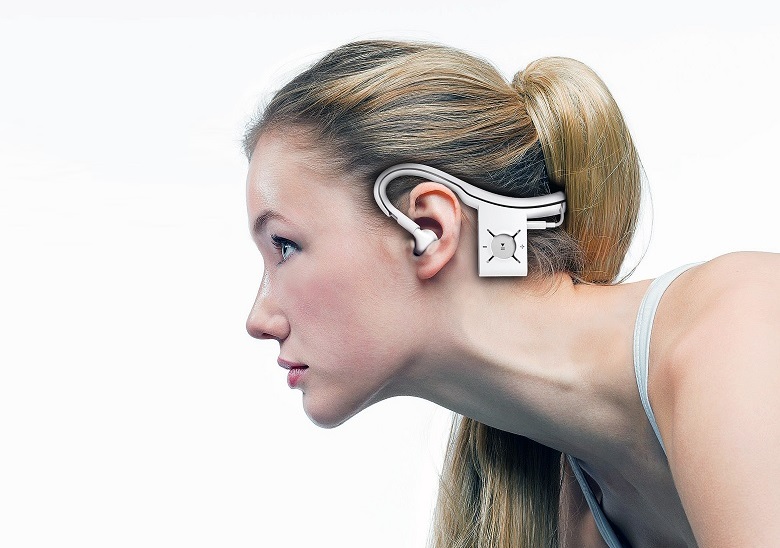 5. Prototypes by HelloWiKey
After enduring several stolen and lost USB flash drives, the team behind startup "HelloWiKey" decided to build a device that would keep all your private files safe and secure and that would always be with you: the WiKey. You can read the entire prototyping story of this startup on our blog. To create their prototype, Polyamide was the perfect choice:
"We found out that 3D printing is the most affordable method to use when doing rapid prototyping. We used the Polyamide Priority option here at i.materialise and were surprised with the high level of quality and accuracy. The model was done within 48 hours and it took only 12 hours to ship it from Belgium to Bosnia. Because we had a really tight deadline, we needed the model to get to us as soon as possible."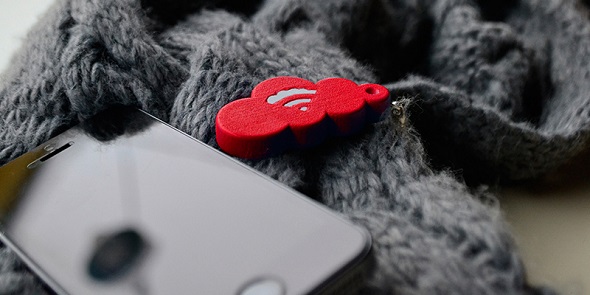 6. Education: Fossils by Dr. Roger Close
Dr. Roger Close, Postdoctoral Research Associate and vertebrate paleobiologist at the University of Oxford's Department of Earth Sciences, printed a 160 million-year-old fossil with our 3D printing services, based on an CT scan.
"The best thing about having a 3D print of the fossil was that I could show the specimen off to colleagues and friends—virtually everyone who saw it was amazed, particularly when they heard that the Polyamide print had only cost a tenner!"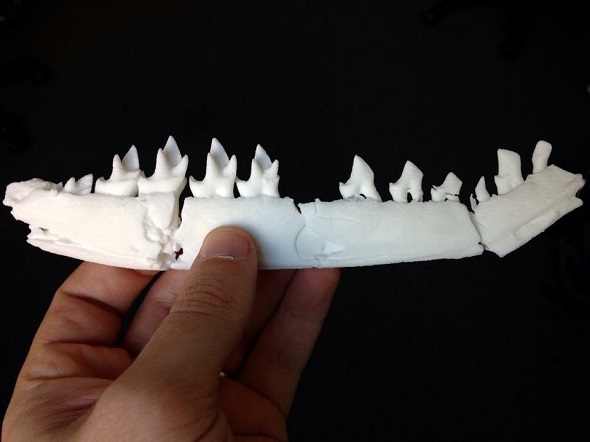 7. Furniture Parts by Simon Philips
21-year old Simon Philips uses his passion for mathematical geometry and the power of Polyamide 3D printing to create one-of-a-kind tables. Simon had to consider many factors like flexibility, strength, price cost and durability when searching for the right material. After comparing some materials and doing a few tests on them, it was clear that Polyamide was the perfect material to use for his furniture design.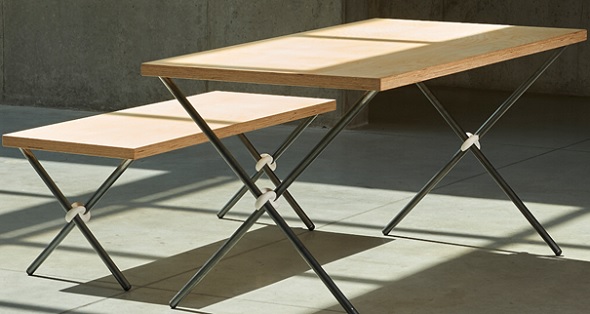 8. Home Décor Items by Michiel Cornelissen
'ZooM' by Michiel Cornelissen is a functional and surprising 3D-printed lamp. Created as a programmable object in generative design software, ZooM's structure is made up of hundreds of repeating elements that together form a series of interlocking spirals. An example of '4D printing', ZooM starts life completely assembled and flat packed – folding it out to its final shape never ceases to amaze. This is a great example of another upside of Polyamide: printing moving and interlocking parts in one go isn't a problem!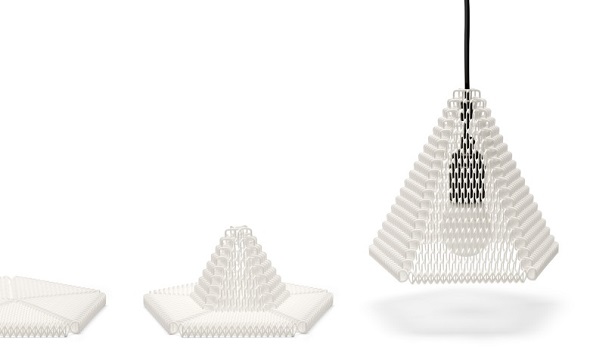 9. Large-Scale Prints by Architect Se Yoon Park
Armed with the knowledge of 3D modeling and 3D printing, a background in architecture, and the will to liberate his creative mind, Korean designer Se Yoon Park has created a stunning art installation made up of 3D-printed trees. His work imitates the organic structure of trees and consists of many small geometric elements. Dive into the world of "Light, Darkness, and the Tree" in our blog post.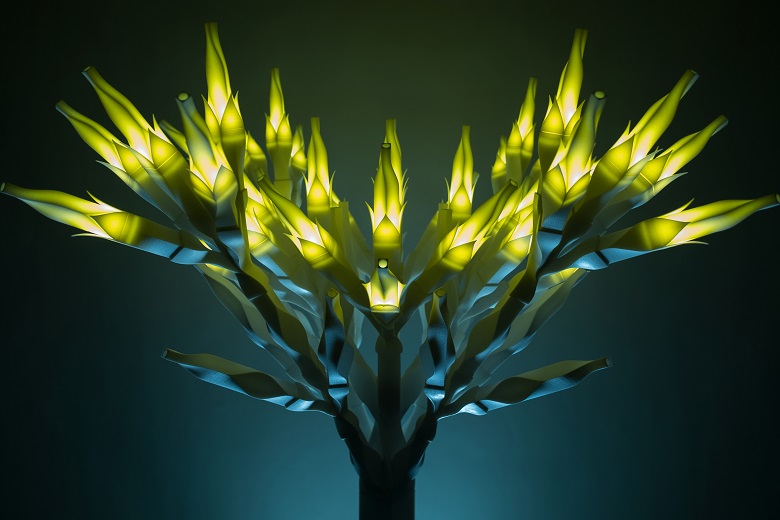 10. 3D Puzzles by Oskar van Deventer
If you think that a Rubik's Cube is just a puzzle with 3x3x3 fields, then you haven't heard of Oskar van Deventer yet. Thanks to his design skills and the use Polyamide 3D printing, these fiendishly twisty puzzles can now exist in any imaginable shape or size. Read on to meet the designer of the world's largest and toughest Rubik's Cube.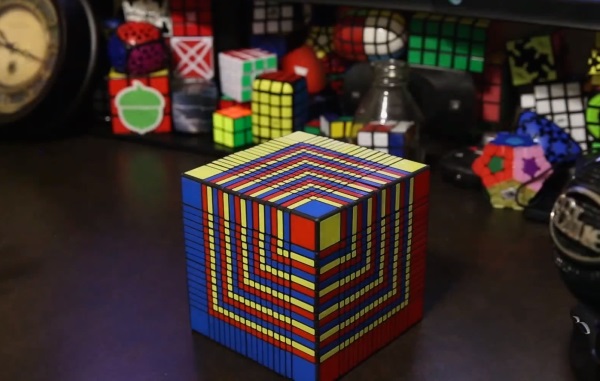 11. Articulated Cube 5 by Kurt Plagger
We add an extra 3D print in polyamide to the list to show an impressive object. Incredible, but true, this small 3D printed cubes were printed in one single piece. The designer Kurt Plagger connected laser sintering technology with his extreme modeling skills to 3D print this unique object.
Thanks to its smart design, this cube doesn't need glue, screws or any manually attached parts to stay together. Know more about Kurt Plagger on this interview.
If you want to learn more about the technology behind Polyamide 3D printing, take a look at this page where we explain how Laser Sintering works. If you have a 3D model that you want to send to our industrial 3D printers, simply upload it here for an instant price quote.
Polyamide (SLS) is also available in a wide range of colors and finishes!
Featured image © Roberta de Min