Happy Friday everyone! It's time to send our new 3D printed entries into the world. Enjoy!
Designer Roberto Trentin gather the most votes in the last Valentine's challenge. His 'hearts embraced' ring was printed in high detailed stainless steel. Roberto: "This ring represents the embrace of two hearts with a hidden message, a declaration of love in Italian: "ti amo", immersed in the decoration as a sort of secret statement."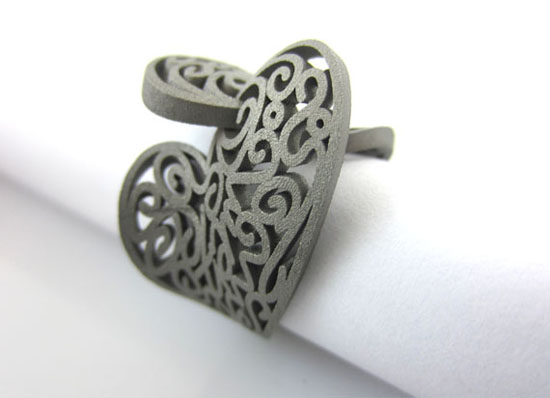 'Diamonds are Forever' is an eclectic mix of multiple abstract gems and a classical solitaire, confined in silver mineral formations. A beautiful ring in high gloss silver by Isaie Bloch, the second winner of the Valentine's challenge.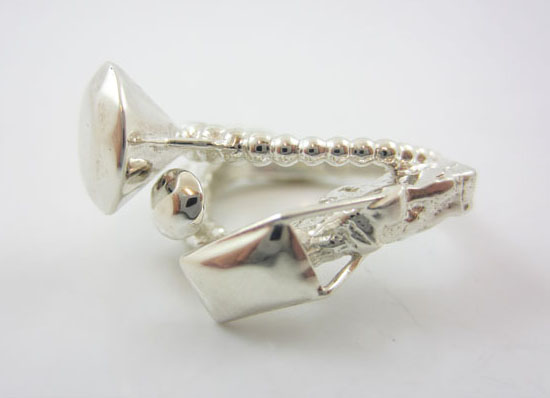 And last but not least, Pinar Timur printed a case and a case back of a watch in stainless steel and the bezel in titanium. The watch has a automatic winding Swiss movement, is waterproof, and has a functioning rotating bezel. The dial was made by acid etching and painted with glow in the dark luminous paint.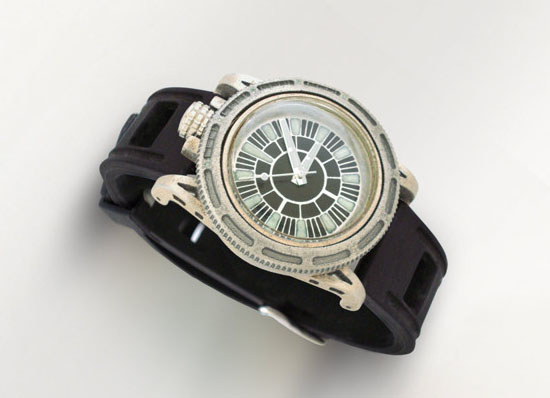 Don't hesitate to put your own designs in the gallery to be featured on the blog.